Costa Rican Independence: the Torch of Freedom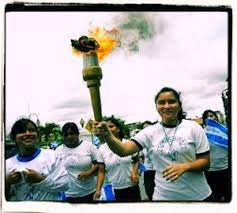 photo: guiascostarica.com
Costa Rica's independence is celebrated with the Torch of Liberty each September
In 1821, the Act of Independence of the Central American peoples was proclaimed in Guatemala City. From that moment on, Costa Rica is no longer under Spanish rule. Since then, every September 15, Costa Rica's independence is commemorated with various manifestations.
Among them, one of the most symbolic traditions is the Patriotic Torch.
Torch Relay
The Independence Torch Run is a traditional relay-style race that starts in Guatemala City and ends in Costa Rica, crossing the five territories -which today are countries- (Guatemala, El Salvador, Honduras, Nicaragua and Costa Rica), which gained independence from Spain on September 15, 1821.
The torch starts at the Monumento a los Próceres in Guatemala and ends in Costa Rica, specifically in the city of Cartago.
Thus, every September 13, the delivery of the Torch of Independence between Nicaragua and Costa Rica takes place, where the Government of the neighboring country delivers the torch to the Ministry of Public Education of Costa Rica. This journey is made by students who are previously chosen by their schools.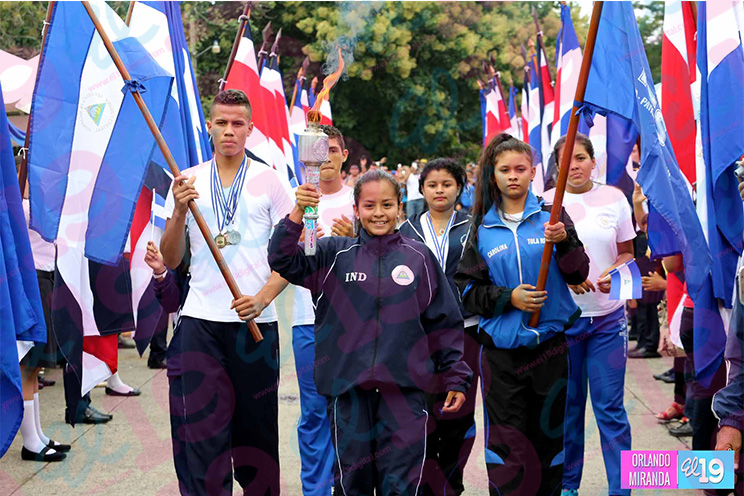 Origin of the Torch of Liberty
What today has become a tradition of more than half a century, began in the late fifties as an initiative of Professor Alfredo Cruz Bolaños, who at that time served as supervisor of Public Education. At that time it was thought that: "… a firebrand crossing the Central American surface, every year, also symbolizes alliance and brotherhood in the light of an event that happened and can inspire a thousand more encounters.  It is also present, in the collective subconscious, the repeated tendency of the Hellenics to execute all their actions around fire" (Gladys López Avendaño, "El correo de la libertad".  La Nación (San José, CR), September 15, 1992, p. 4).
In 1994, during the administration of José María Figueres, the tradition of receiving the torch of independence returned to the old capital of Costa Rica, the city of Cartago. Since then, on September 14th of each year, the Ticos celebrate the reception of the Torch of Liberty in the atrium of the Ruins of the Parish of Santiago Apostle, near the Main Square.
Author: M. Barrantes for Sensorial Sunsets
Sources
https://www.patrimonio.go.cr/patrimonio/cicpc/X%20La%20Antorcha%20de%20la%20Independencia.aspx
These articles can be of interest to you