Donovan Retana: Costa Rican Songwriter Breaking Barriers with his Music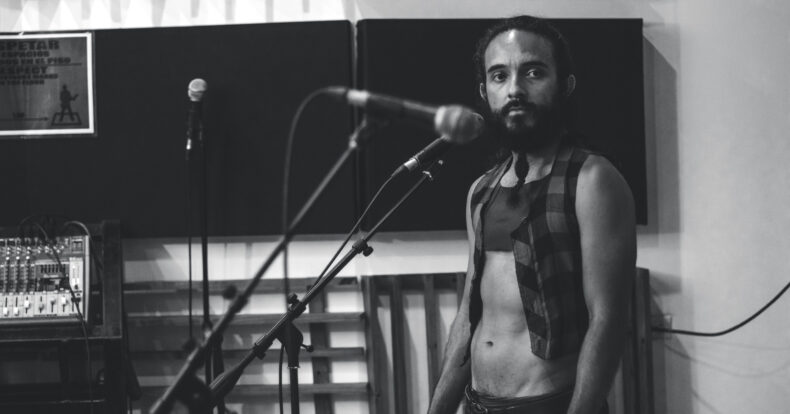 Donovan Retana is a talented Costa Rican composer, singer and audiovisual producer who has stood out for his courageous openness to being openly gay in the music industry.
Donovan Retana and his Colectivo Vivo.
His melodies cover different musical styles with the purpose of projecting human diversity through his music. In fact, not feeling represented in the Costa Rican music industry, he decided to take the lead and create his own songs.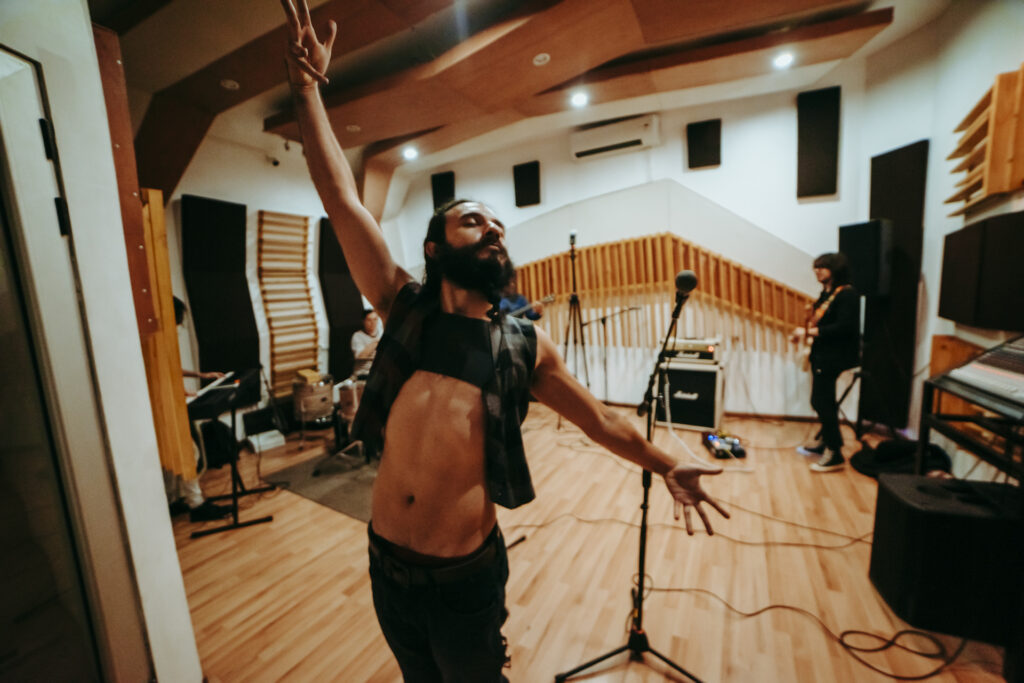 There is no one here who is openly gay in the music scene and who makes it look normal. So I thought about what they say, if you can't find something that represents you, the best thing to do is to represent yourself.
His career began in 2018, when he decided to create music. He would never have imagined embarking on such an important project as the first LGBTIQA+ musical short from Costa Rica.
Beyond his solo work, he has formed Colectivo Vivo, a project that goes beyond music and dedicates its songs and videos to making sexual diversity visible. The collective includes artists in photography, makeup, drag, video, product design, graphic design, prop construction and even talent in food, transportation and activism.
His objective is to challenge the taboo and discrimination towards minorities, sexual diversity, gender identities and other areas related to human rights, and with his new audiovisual project 'Tiempo De Papel', especially in areas outside the Greater Metropolitan Area (GAM). Through his music, presentations and videos, he seeks to provide representation to minority groups that have little access to the queer community and live repressed in their own communities.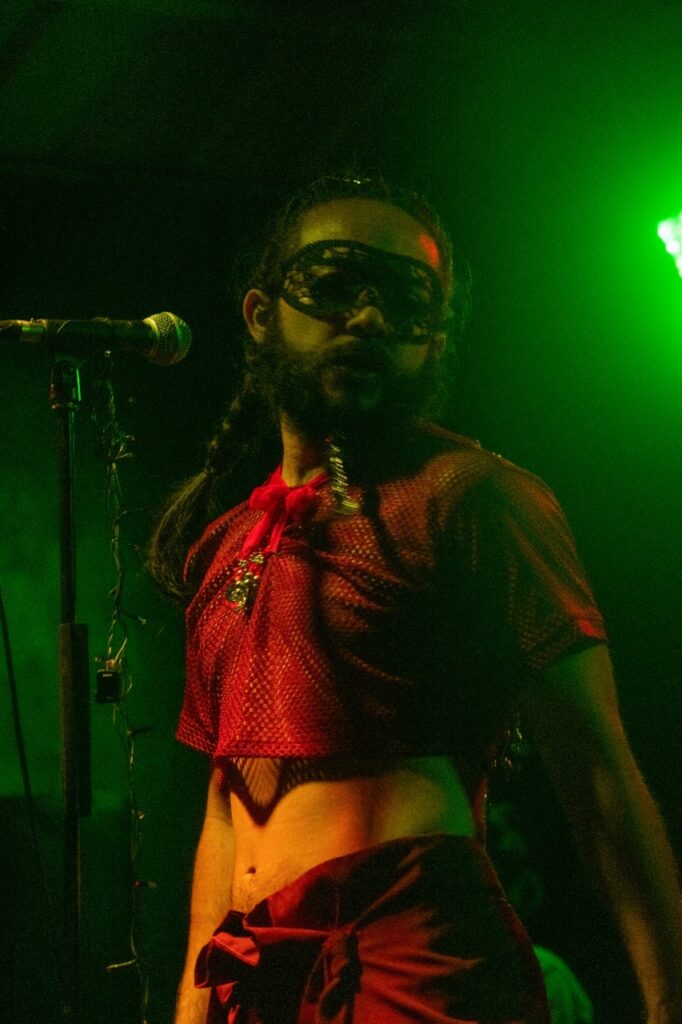 In fact, he has received several awards, including one from the Ministry of Culture for his music video in support of equal marriage, which he produced during the pandemic. That is, he has broken stereotypes and created an impact by pioneering the first music video in Costa Rica where two gay men kiss.
In my first single, "Mirador", I narrated a love story between a couple of gay men. Then, the video for my second single, "Historia y encuentro en la arena y el mar", I wanted to portray a lesbian couple as the protagonist. Finally, the video of my most recent song, "Z", revolves around bisexuality.
These music videos demonstrate a commitment to providing representation and visibility to different sexual identities in the music industry. Telling love stories from different sexualities, it challenges clichés and works to normalize diversity and respect in Costa Rican society.
The first LGBTIQA+ musical short film in Costa Rica.
'Tiempo De Papel', his new musical short film is his most personal project to date. There, we can see three phases of his life: past, present and a vision of what he hopes his future will be. In this short film, there will be three alternative endings that represent how our actions impact our future. The audience will be able to choose the ending by selecting where to watch the video, as each playback platform will have a different ending. In the premiere, there will be one ending, and 5 years later the final ending will be released.
Donovan Retana's new video is a unique audiovisual work that combines different eras with a futuristic theme. Through this project, the Costa Rican singer-songwriter transports us to an imaginary world where living in a spaceship is reality. What is most surprising is that they managed to maintain this futuristic illusion without using green screen, thanks to the collaboration with Incofer, the Costa Rican Railroad Institute.
Creation of the video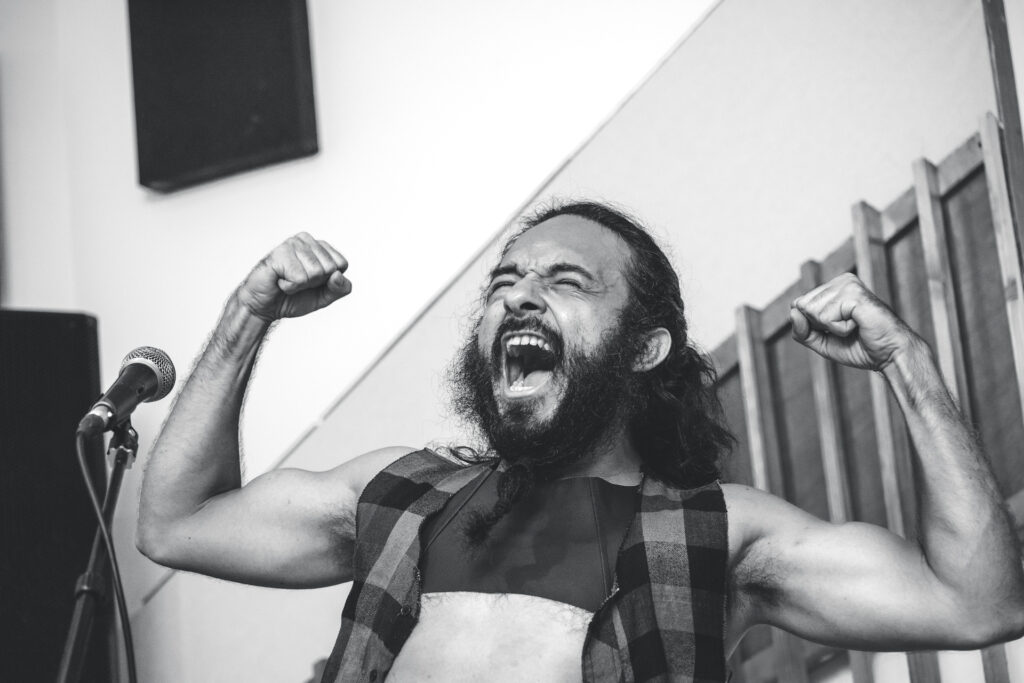 An Incofer train was used to create the spacecraft scenery. This decision allowed us to add a touch of realism and keep the space fantasy alive in the video, which was what we wanted. We actually initially missed the appointment to shoot on the train so we had the option of using a borrowed plane, which further elevated the production level and the futuristic experience.
The project of this musical short film also featured outstanding international collaborations. One of the highlights is the appearance of Brendan Maclean, who lent his voice to give a final touch to the song 'Reflejo En La Pantalla', the first single of this project, already available on music platforms and which will serve as the first visual that can be seen in the short film.
Also, to guarantee the quality of the songs included in the project, he decided to work with renowned Argentine producer Andrés Mayo for the mastering of his pieces. In addition, Mayo is known for his outstanding work with renowned artists such as Gustavo Cerati and Fito Paez. The involvement of talented international artists demonstrates the reach and relevance of his music beyond the borders of Costa Rica.
Nationally, each artist has a key place in the project, from the band the Donoband, to the producer of the pieces, Jorge Guri at Lucuma Estudio, winner of ACAM awards.
Keeping a dream with one entry at a time
The show next Friday, June 16 will be an event created to raise enough funds to finish financing this project. As a thank you, the names of the participants will appear in the credits of the short film. Besides, attendees will have the opportunity to listen to a preview of their new EP.
There will also be a local market to support local designers.
Listening Party: Preview of the New EP before being released on music platforms – Tiempo De Papel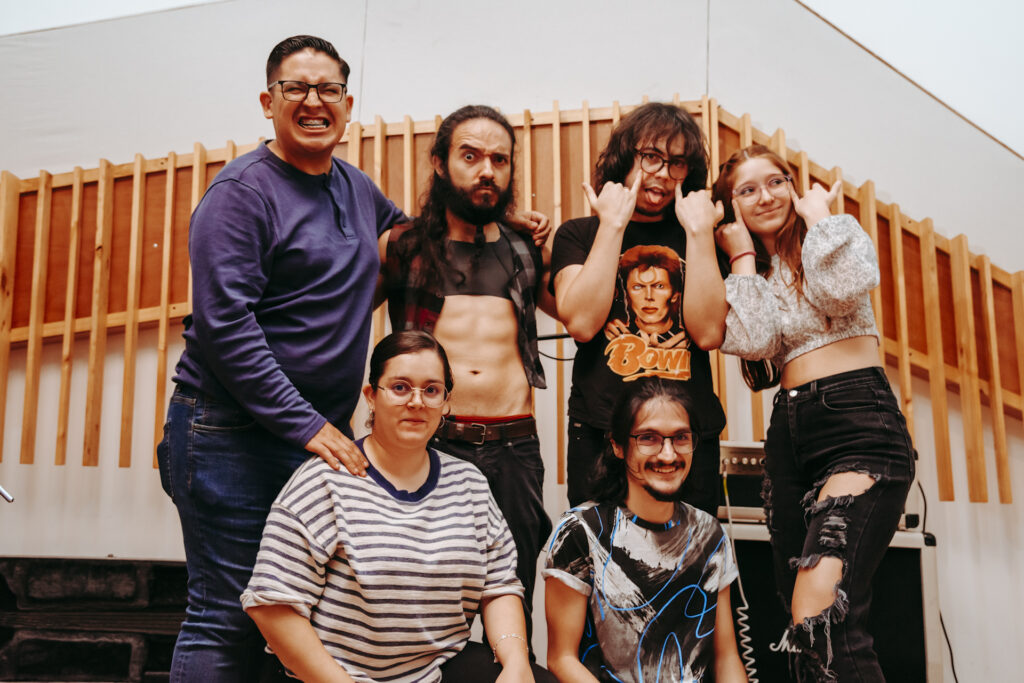 Is important to note that Donovan Retana does not consider life in the music industry as a competition, but quite the opposite. He tries to support all possible artists, because he is convinced that there is a place for everyone. As we are all different and in search of new talents and artistic expressions is something fundamental. In this way, people are invited to be motivated to attend the event and help achieve the most important goal of this project: giving it an end.
Finally, this artist is making a significant mark in the Costa Rican music industry and beyond. Through his music and his courage to show himself as he is, he opens the door to a greater representation and acceptance of sexual diversity in society. His art is not just an expression of his talent, but also a powerful tool for change and a message of love and acceptance for all.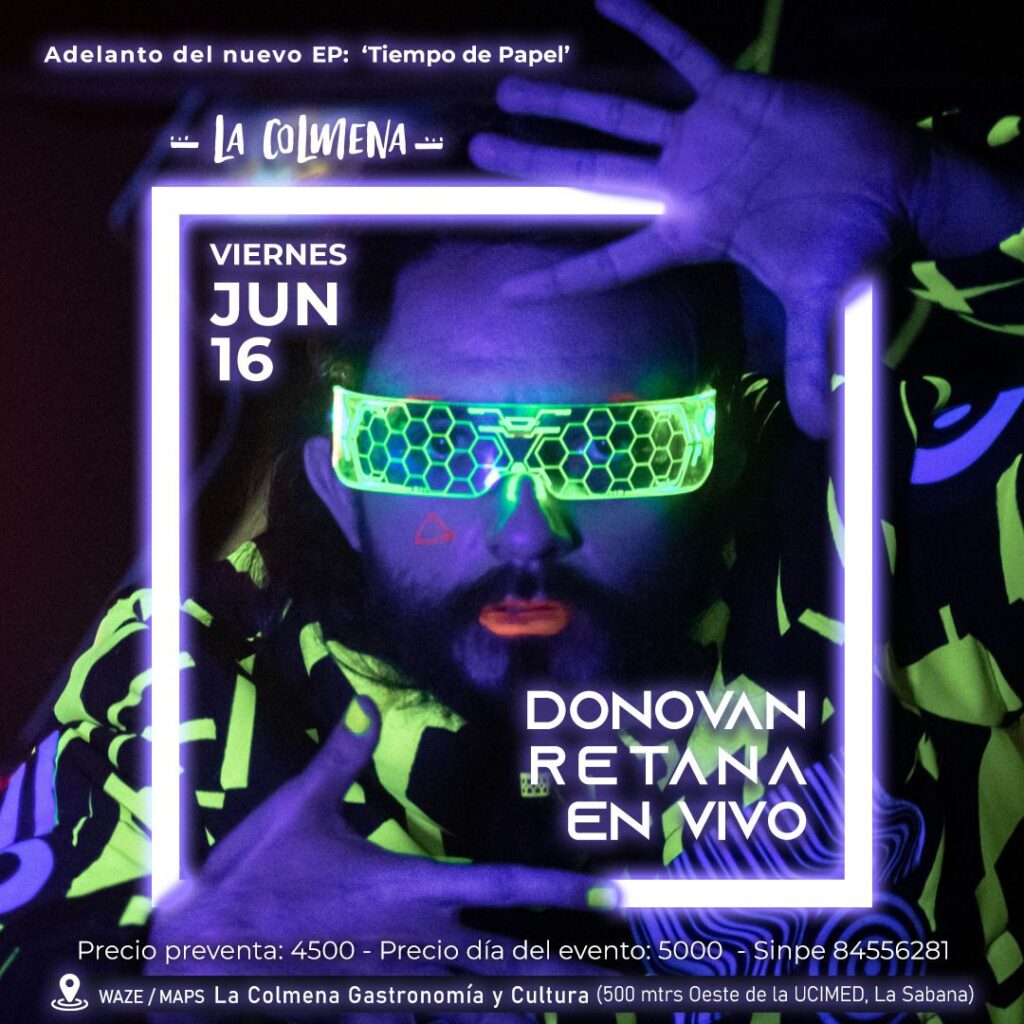 Sensorial Sunsets in collaboration with Donovan Retana.
These articles can be of interest to you