Earthquakes in Costa Rica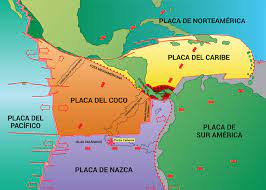 Earthquakes in Costa Rica are quite frequent. Costa Rica is located on four tectonic plates that interact with each other: the Cocos, Caribbean, Panama and Nazca plates. In addition, Costa Rica is on the path of the Pacific Ring of Fire, so earthquakes are frequent in the country.
Costa Rica earthquakes
In the history of Costa Rica, there have been periods of higher seismic activity than others. The best known earthquakes are for example the one that occurred on September 5, 2012 in Guanacaste (magnitude 7.6), the one in Golfito in 1983 (magnitude 7.4), Cóbano in 1990 (magnitude 7.0) and Limón in 1991 (magnitude 7.7).
In fact, it was between 1990 and 1993 when a large number of earthquakes were felt in the central part of the country. Many will remember the Puriscal earthquake of June-July 1990, the Alajuela earthquake of December 1990, the Naranjo earthquake of March 1992 and the tremors of Pejibaye de Jiménez and Turrialba in July 1993.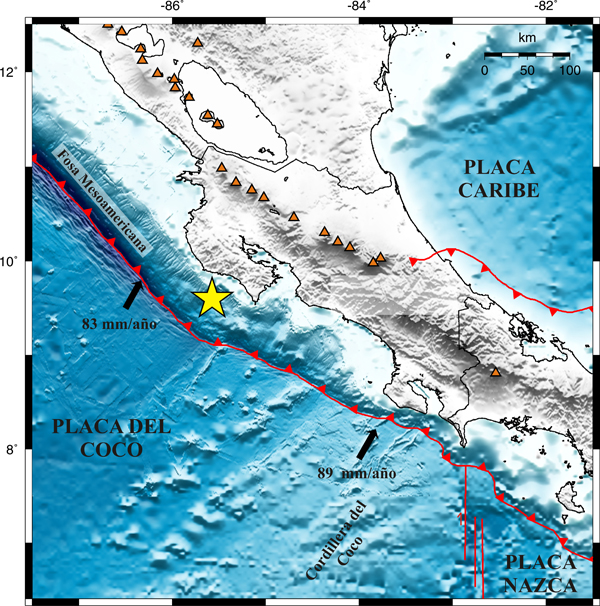 Tectonic plates of Costa Rica
The tectonic plates that most affect Costa Rica are the Caribbean and the Cocos plate. The Cocos plate sinks under the Caribbean plate and it is during this process that most of the earthquakes that affect us are generated. There are also the Panama plate (which caused the Limon earthquake) and the Nazca plate.
What is a tectonic fault?
Faults are breaks in the rocks along which the displacement of blocks on both sides has taken place. The origin of these movements are tectonic forces in the earth's crust, which cause breaks in the lithosphere.
These zones store energy until the moment arrives when the forces of one or the other block are so great that they end up moving suddenly, causing earthquakes.
New application alerts about earthquakes
In order to allow Costa Ricans to be safe before an earthquake, the Costa Rican Vulcanological and Seismological Observatory (Ovsicori) announced that Costa Rica will have an Earthquake Early Warning System (SATT).
The system would work by warning thirty to forty seconds before earthquake waves greater than 5.5 reach the Central Valley. Warnings would come via an alarm and a message on cell phones or television screens.
Author: M. Barrantes for Sensorial Sunsets
Source :
http://www.ovsicori.una.ac.cr/
These articles can be of interest to you