Key Figures: Sasha Campbell, Singer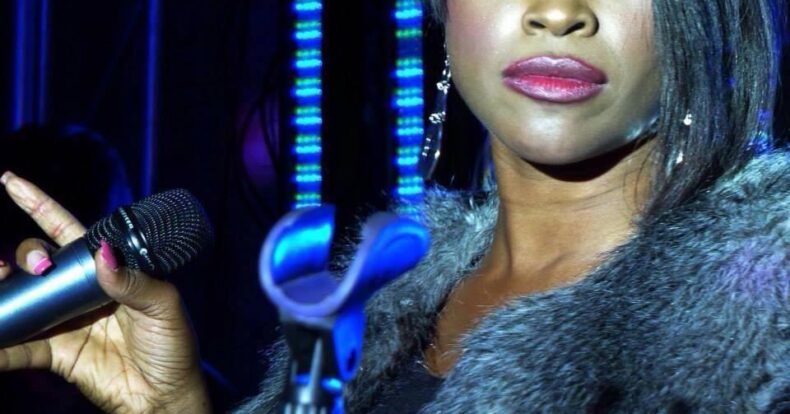 Sasha Campbell is one of the most recognized Costa Rican singers in Costa Rica. Her velvety voice is known by Costa Ricans not only because she has sung in big national and international stages, but also because she is a journalist, broadcaster and TV presenter.
Sasha Campbell's Beginnings in Music
  Born into a family of 7 children, she began studying the arts at the Castella Conservatory at a very early age, singing in the choir. Her siblings have also excelled in the arts because their father encouraged them to "see the world with different eyes". Her sister Doris is a dancer, her other sister Shirley is a poet, and her sister Epsy Campbell (Vice President of Costa Rica during the government of Carlos Alvarado Quesada) plays the saxophone. She later had several professional bands: her first concert as a soloist was at the National Theater in 2003, she also performed with the Philharmonic. She started rapping at a young age and singing reggae and dancehall with Tapón, Banton and Guetto, in a group called Caribbean Family. But it was really with the band Natural Vibes with Enrique Castillo and Enoch Samuels that she became known. She continued her career with the band Squad. The members were Robert Aguilar, Janice Bayfield, Enoch Samuels and Dan Robinson. She then performed with great success all over Costa Rica and was at the forefront of Costa Rican Soul and R&B music.
Solo Career
In 2003, Squad disbanded in order for its members to pursue personal projects. Sasha, then decides to pursue a solo career. In 2005 Sasha presents her first album, Soulmate. Thanks to music Sasha was able to travel to many parts of the world. She sang at the famous House of Blues on the Sunset Strip in Los Angeles. She rubbed shoulders with the Grammy's, the Oscars and New York Fashion Week. She sang with Gustavo Ceratti and Michael Bolton. In his native Costa Rica he has shared the stage with the most important musical groups, such as Editus, Orquesta Filarmónica de Costa Rica, Son de Tikizia among others, accumulating experience in various genres.
During this time, Sasha gives opening performances to great music luminaries in many different genres: Franco De Vita, José Luis Rodríguez "El Puma", Ricardo Montaner, Dyango, Sean Paul, Il Divo, Beenie Man, Whitesnake, Judas Priest, among others.
Challenges and looking ahead
Although music has given her everything and she has given everything to music, not everything has been rosy for Sasha. As a single mother dedicated to music, she has had to face certain prejudices, but that hasn't stopped her from pursuing a career. In addition, she has also faced racial discrimination: "Obviously, being black, I have faced discrimination every day," says Sasha. We are in a country where it is also hard for people to admit that racial discrimination exists in Costa Rica." "When I am asked why there are few Costa Rican artists who have achieved international projection, I answer that it is not true. There are many Ticos who are doing wonderful things outside our borders. The problem is that the media does not give them the coverage they deserve. It is wrongly considered that success is only for pop artists. But there are a thousand other musical genres that are not taken into consideration. There are many Ticos playing in international orchestras or conducting abroad, but the media is not interested in talking about them," says the artist. Now Sasha is focused on releasing her second album in 2023, 16 years after the first one. And she is working with the Oenostesia project that mixes wine and music.
Author: Marian Li for Sensorial Sunsets in collaboration with Sasha Campbell
Sources
These articles can be of interest to you