Museums of Costa Rica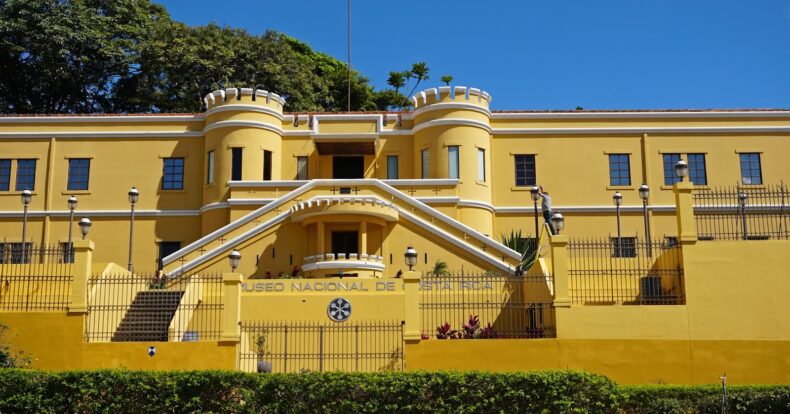 If you like to know the museums and art galleries in the countries you visit, this is an article that might interest you. You will love the Museums of Costa Rica!
National Museum of Costa Rica
The National Museum of Costa Rica is located in front of the Plaza de la Democracia. Since its creation, it has been oriented towards scientific research, education, exhibition and preservation of cultural and natural heritage. Its facilities are located in the Antiguo Cuartel Bellavista, which was a weapons warehouse and an establishment for military instruction. 
Jade and Pre-Columbian Culture Museum
The Museum of Jade and Pre-Columbian Culture is a museum located west of the Plaza de la Democracia, very close to the National Museum. It is a historical, cultural and archaeological museum that houses a collection of thousands of pieces of jade, ceramics, bone, wood, shell, stone and other metals. It has 7 rooms, each with a different theme. 
Museums of the Central Bank of Costa Rica
Both museums are located in the same building under the Plaza de la Cultura. They are divided into two museums: the Numismatic Museum and the Pre-Columbian Gold Museum. Both have technical and didactic brochures and videos as educational tools. Three collections of Costa Rica's archaeological, artistic and numismatic heritage are displayed here.
Museum of Contemporary Art and Design
It is located in the Antigua Fábrica de Licores, on Avenida 3, San José. This museum is dedicated to exhibit individual and collective art exhibitions. It has tools to exhibit video creations and digital art. In addition, other activities such as round tables, film and video cycles, musical and dance presentations and performances are held. 
Costa Rican Art Museum
It is located in the metropolitan park La Sabana. It is installed in the first international airport of Costa Rica, that was reformed several times until having the neocolonial style of the 30's. It has three halls: the Golden Hall, the garden of the statues and the exhibition halls. Here are exhibited various works of international and national weight.
Mónica Gallardo for Sensorial Sunsets
These articles can be of interest to you