Reduction of the public education budget: A threat to the Educational Quality in Costa Rica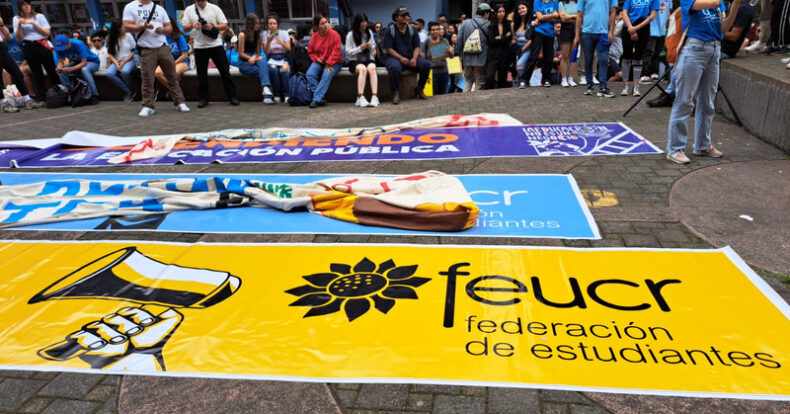 The recent 8% reduction in the public education budget in Costa Rica has generated concern and unease between student organizations, unions and the National Council of Rectors (Conare).
The 8% reduction in public education budget
Costa Rica's public education has suffered recent budget cuts that have generated concern and unease among students, unions and the National Council of Rectors (Conare). In addition, the Government decided not to increase the budget by 1% to compensate for inflation in the Special Fund for Higher Education (FEES) 2023.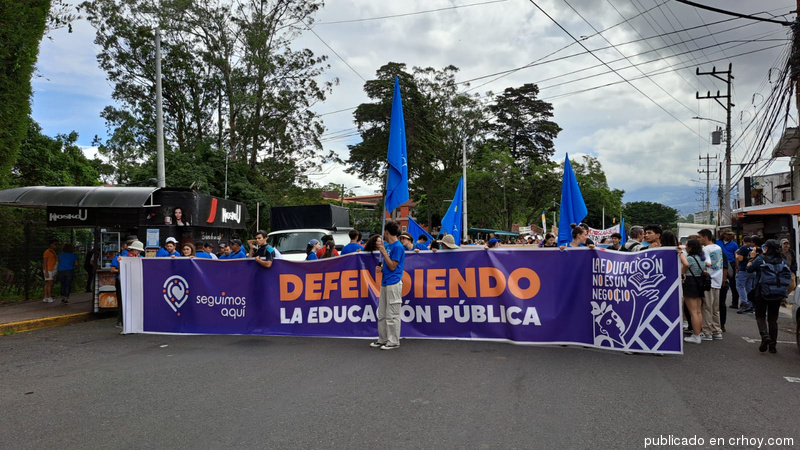 This is a setback for the advancement of education in the country, as a result of budget cuts and the lack of recognition of previously established agreements.
During last year's negotiations, the Government had promised a 1% increase, considering the real inflation for 2022, which was 7.88%. It is now argued, however, that the budget cut is due to a reduction in the interest payment appropriation made by the Legislative Assembly.
The Minister of Finance, Nogui Acosta, has blamed the deputies of the Legislative Assembly for not complying with the agreement, as the budget for 2023 received a cut of 81,139 million colones in the interest payment item.
Remunerated funds
As a consequence, the funds were redistributed to other expenditure items, which generated criticism and discontent on the part of organizations that defend public education.
Student and union organizations have called for a march in defense of public education to express their rejection of these budget cuts. They consider that this reduction threatens the quality of education and violates the constitutional mandate that allocates 8% of the GDP for public education.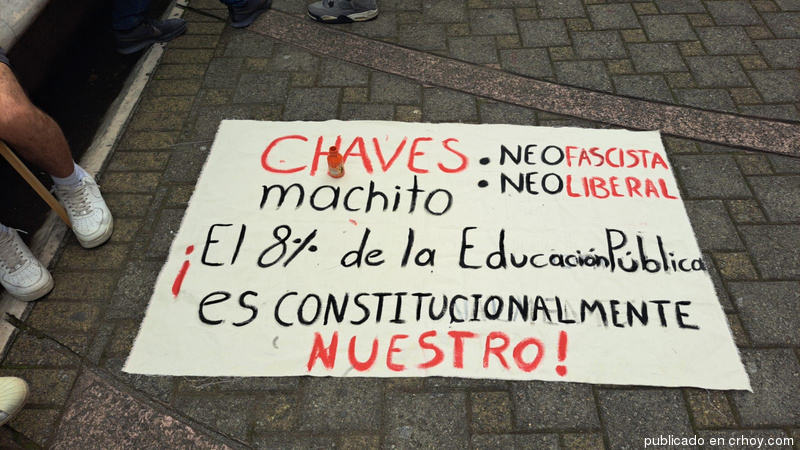 Moreover, the situation is aggravated by the additional cuts proposed by the government, which would affect the funding of other sectors, such as the Ministry of Security and the Ministry of Justice and Peace. These budget adjustments raise serious questions about the growth and strengthening of the educational system in Costa Rica.
On the other hand, Gilberth Díaz, president of the Costa Rican Educators Union (SEC), emphasized that this is a call for all of society, since this situation affects everyone.
For the sake of their children, their future, their families and the social state that this government is tearing apart
The voices of students, teachers and society in general must be heard. In times of economic hardship, public education is a fundamental pillar for the development of a country and should not be sacrificed.
Sensorial Sunsets
These articles can be of interest to you