The Central Avenue of San José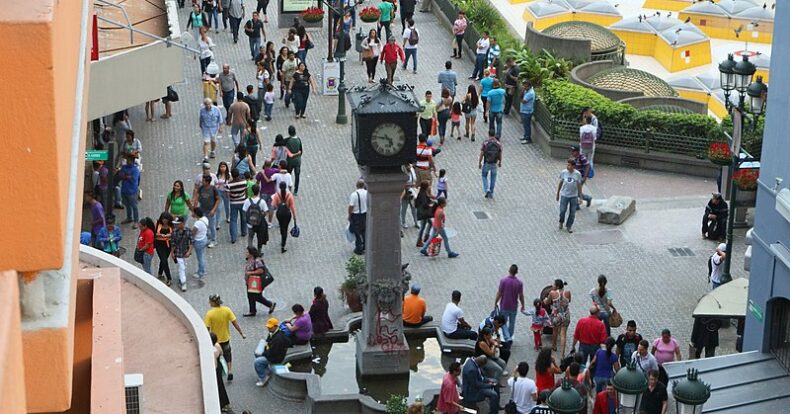 Central Avenue (0) is the most important artery of San José, the capital. Actually called Rogelio Fernández Güell Avenue (in honor of the man who fought to the death against the Tinoco dictatorship), it is made up of 12 blocks that cross the center of San José from east to west. It is a strategic pedestrian boulevard crossed annually by more than 3 million people. Its western section, called Paseo Colón, is the most important path to the La Sabana sector.
History
Initially known as Calle Real, Central Avenue was born when the capital was called Villa Nueva de la Boca del Monte. Already since the first half of the 19th century, it was a hub for transportation and housing, concentrating even the (little) economic activity that existed at that time.
Its layout becomes definitive and the route is positioned as a key commercial path for the whole country in the late nineteenth century with the economic boom and the designation of San José as the capital of the Republic. In fact, the avenue became known as the Street of Commerce.
In the 1880s, the Central Market was established at its intersection. All the main stores and important buildings such as the National Palace (now the Bank of Costa Rica) were already located on Central Avenue. Then, in the early 1890's the first tramway route from La Sabana to the Atlantic Station crossed the avenue in the middle.
Commercial artery
Later, in the 1950s, after the tramway had already been dismantled, Avenida Central became an east-west vehicular artery. This generated an increase in commerce and also consolidated it as one of the main thoroughfares in the city. In 1994, it was decided to transform the avenue into a pedestrian boulevard, allowing the free movement of pedestrians who come to do all kinds of shopping. With more than 220 commercial establishments, especially clothing stores, shoe stores, restaurants, coffee shops, jewelry stores and pharmacies, the central avenue is currently the nevralgic center of commerce in the capital. It is also home to the headquarters of the Central Bank and the Bank of Costa Rica.
Culture
The Avenida Central connects great tourist sites and iconic cultural spaces of the country. It starts at the Costa Rican Art Museum in La Sabana, through the Paseo Colon, to the Gold Museum in the basement of the Plaza de la Cultura, the National Theater and the National and Jade Museums in the Plaza de la Democracia.
The "Avenidazo"
When Ticos want to celebrate an important event, they go to the Central Avenue to walk around the blocks celebrating. This is what they call the "avenidazo". For example, in December, to celebrate the New Year, many Costa Ricans go on foot to Central Avenue to throw confetti and share with strangers.
The Municipality of San José organizes events to celebrate the end of the year celebrations with music, cultural activities and lots of color.
Author: M. Barrantes for Sensorial Sunsets
Sources
https://es.wikipedia.org/wiki/Avenida_Central_(San_Jos%C3%A9)
These articles can be of interest to you