Barrio Escalante: San José's Gastronomic Zone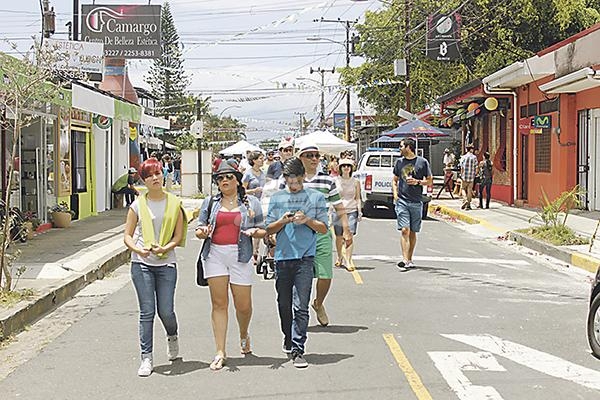 The neighborhood of Barrio Escalante is one of the most popular places in San Jose and a part of Costa Rica. It has many attractions including parks, museums, schools and more. It is also home to many local businesses.
Barrio Escalante is a popular place for both locals and tourists looking for an authentic Costa Rican experience.
History
This renowned place is located east of San Jose, belongs to the Central Canton and the District of El Carmen. Barrio Escalante, connects downtown San Jose with San Pedro de Montes de Oca and was built in the twentieth century. It was a huge coffee farm owned by the Escalante family.
The coffee boom of the early 20th century spurred the creation of new neighborhoods for the wealthy such as the Otoya and Amon. Escalante did not escape this trend. That is to say, this was the last neighborhood to be developed in the east of San Jose, for that reason its history and particular architecture is preserved practically intact.
The initial idea was that the neighborhood would be called Santa Teresita. This was in honor of the church, but the settlers suggested the name Escalante to honor the family recognized as owners of the land since the 19th century.
The boom in the construction of houses for wealthy families began in the 40's. In the middle of the century, 33rd Street, today called La Luz, was created. This, in honor of a famous grocery store and cantina, so named for having the last light pole in the neighborhood.
And from there, the commercial and gastronomic boom began to accelerate. Calle 33, for example, which used to be a shy passing area where one or two good restaurants flourished, is today one of the most important gastronomic poles of San José, with at least 25 restaurants of all kinds.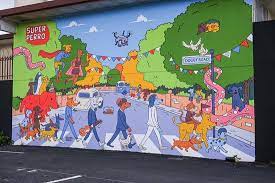 Gastronomy and Art
In recent years, Barrio Escalante has seen an explosion of commercial and gastronomic activity as more people choose to live there and businesses choose to open stores there. This is because Barrio Escalante's location makes it an attractive place for both residents and investors. It is centrally located in San José and is close to many other districts that have grown significantly in recent years, such as Sabana.
Along seven blocks it is possible to find an impressive variety of cafes, creperies and restaurants of international cuisine. A trend that since the end of the century and the beginning of the year 2000 gained strength with the birth of the Olio restaurant, which would be the pioneer in offering quality food, but accessible to the middle class. Its restaurants stand out for offering from craft beer, wines, tapas, gourmet food, typical food, meat specialties, food for vegans, celiacs and countless other good options.
On the other hand, in Barrio Escalante different facets of the city's cultural legacy converge. In every corner it is possible to see artistic manifestations with large murals that embellish the spaces, in addition to the most contemporary vision of Costa Rica, expressed in its designer stores and restaurants with different culinary proposals. All are spaces where design and interior design are an essential part.
Plans for pedestrian boulevards
In 2021, the Municipality of San José announced that it planned to close the central street of the neighborhood to make a boulevard for pedestrians.
La inversión municipal es de $3.4 millones que se consiguió a través de un crédito con el Banco Mundial. Sin embargo, el costo total de la obra todavía no ha sido calculado ya que hay varias instituciones involucradas.
The municipality's Deputy Manager of Service Provision, Daniel Jaikel, explained that the project involves 620 linear meters of intervention and that only one lane will be left with a northbound lane.
In summary
Barrio Escalante, which over time has become a jewel in the middle of the capital, a gastronomic and cultural paradise.
Along seven blocks it is possible to find an impressive variety of coffee shops, creperies and restaurants of international cuisine.
Author
Zelda Walters for Sensorial Sunsets
Bibliography
https://conozcasucanton.com/turismo/guia-de-restaurantes-de-barrio-escalante-5589/
https://www.forbes.com.mx/forbes-life/barrio-escalante-iman-de-turistas-en-san-jose-costa-rica/
https://www.lonelyplanet.com/articles/best-things-to-do-in-barrio-escalante
These articles can be of interest to you