Isla del Coco And Its Underwater World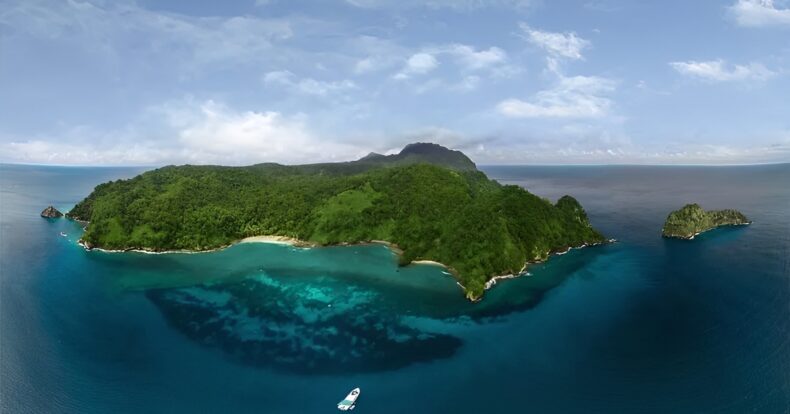 Isla del Coco is one of the many wonders of Costa Rica's biodiversity. What is its underwater life like? Find out in this article.
---
Isla del Coco is an island and national park located in the Pacific Ocean. It belongs to the canton of Puntarenas, in the province of Puntarenas, Costa Rica. Its land area is 23.85 km² and is located 36 hours off the coast of Puntarenas.
Because of its size, isolation and conversation, Isla del Coco is one of the most privileged natural sites not only in Costa Rica, but in the world.
Endemic species
Approximately 191 endemic species have been identified in Isla del Coco National Park, including a wide variety of animals and plants such as insects, reptiles, spiders, birds and marine animals.
---
What is an endemic species?
An endemic species is both plants and animals whose distribution is restricted to a particular geographic area. This occurs due to natural barriers that prevent a species from moving from one place to another and reproducing in other areas.
---
Marine species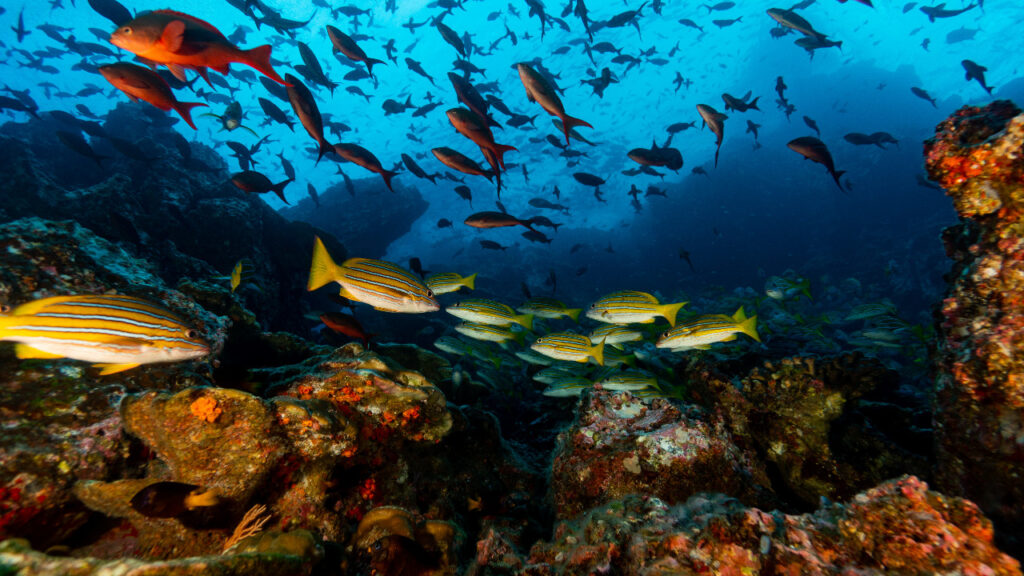 In all of Costa Rica, more than 4,700 marine species have been recorded, of which 767 species belong to Isla del Coco alone (16%) and 45 species are endemic to this national park, which represents almost 50% of Costa Rica's endemism.
White-tip sharks, hammerhead sharks, tuna, parrotfish, manta rays, etc. have been recorded in its waters.
In turn, endemic marine species are classified as follows:
Various fish (33.3%)
Crustaceans (28.9%)
Mollusks (15.5%)
In fact, endemism on Isla del Coco exceeds up to 15 times that found on the Costa Rican mainland.
If you are an expert diver, you can enter the waters of this area to discover its wonders. But, if you want to venture a little more, there are companies that offer an underwater expedition.
Marine research in Isla del Coco
Because of its incredible biodiversity, Cocos Island has been the object of study and conservation.
In fact, the island is the core of the Isla del Coco Marine Conservation Area (ACMC). However, there have been explorations of the area since early times.
Indeed, the oldest reports are the writings of whaling pirates and naturalists and the most recent ones are made by scientists. All with one thing in common: their curiosity for the marine life of the island.
Currently, research on Isla del Coco is being carried out by both Costa Rican and foreign scientists and experts.
As a result of these studies, specimens were collected and deposited in the Museum of Zoology and the Herbarium of the University of Costa Rica, to which only teachers and scientists have access.
All of these investigations and expeditions generate new information for scientific purposes as well as for the conservation of the national park.
Despite the many studies of the area, there is still much to be known about this eccentric and iconic island of Costa Rican nature.
Sensorial Sunsets
These articles can be of interest to you