Key Figures: Isidro Con Wong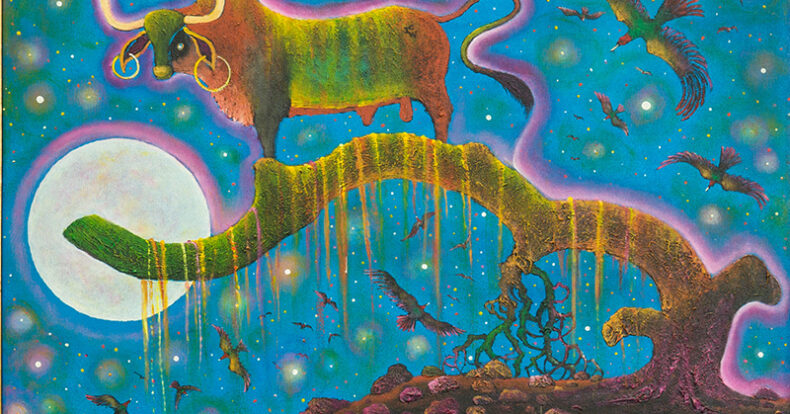 Isidro Con Wong is one of the most important figures in Costa Rican art.
Isidro Con Wong is one of the most recognized exponents of Costa Rican painting in Costa Rica and the world. His work full of bulls and volcanoes is very characteristic and has been praised and admired in the great capitals of world art.
The Beginnings
Isidro was born in Puntarenas, Costa Rica. Of Chinese origin, son of Chinese immigrants from the province of Canton-Zhongshan, he was sent to school in Canton and Hong Kong as a child. Upon his return to Costa Rica in 1951, he dedicated himself to farming, fishing and cattle raising in Paquera and the Gulf of Nicoya. He also worked as a shoe manufacturer and industrial-trader. His career began at a very young age, but his father was opposed to it and forced him to work in the fields. It was not until he was 40 years old that Isidro Con Wong, after having fulfilled his father's dream, decided to dedicate himself fully to art.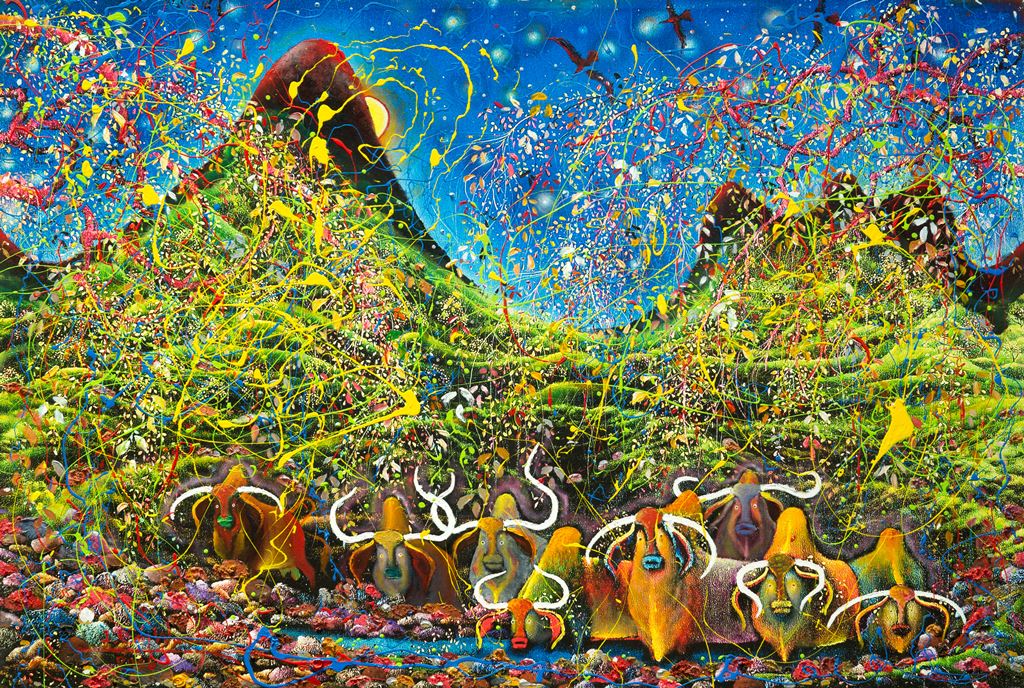 The work of Isidro Con Wong and Costa Rican painting
His art has been described as psychological nativism and has gone through several stages: magical realism, fantastic realism, monochrome, bichrome and he also has drawings and sculptures. He takes his inspiration from the landscapes of Puntarenas and Guanacaste where he lived most of his life mixed with his memories of his Chinese roots as well. Having worked for many years as a farmer, Isidro Con Wong captures this experience in all his work. The bright and striking colors are eye-catching, as well as the recurring figures of bulls, so typical of the Nicoya Peninsula.
International Recognition
One of his greatest achievements has been his record of six consecutive participations in the International Grand Prix of Monte Carlo, in addition to other awards such as the distinction of Honor Princess Caroline of Monte Carlo, and being an Honorary Member of the European Academy of Sciences, Arts and Letters, Nice, France. He is undoubtedly one of the greatest exponents of Costa Rican art.
Author: M. Barrantes Li in collaboration with Isidro Con, son of Isidro Con Wong, for Sensorial Sunsets.
Sources
These articles can be of interest to you