Airports in Costa Rica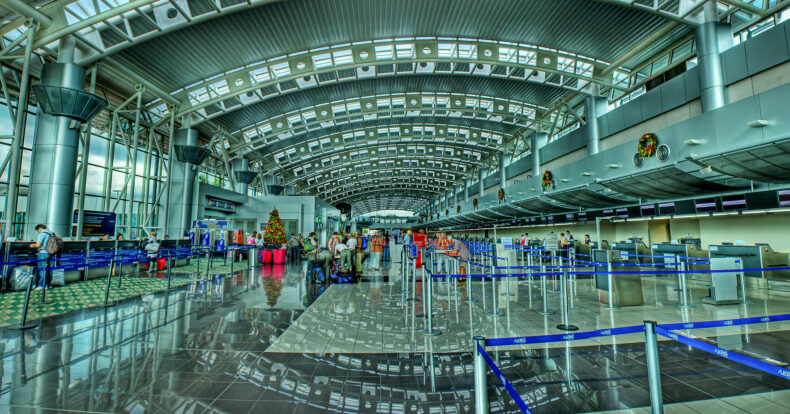 Costa Rica is a privileged country due to its geographical position in the middle of the American continent. Tourism has led Costa Rica's airports to develop accordingly.
There are two main airports: Juan Santamaría International Airport (SJO) and Daniel Oduber Quirós International Airport (LIR).
In addition to these two international airports, there are also other small airports in Costa Rica: airstrips in several rural locations such as Tamarindo, Tambor, Puerto Jiménez, Nosara, Golfito, Limón. Local airlines make use of these and operate low-cost domestic flights daily to the most popular vacation destinations.
Juan Santamaría International Airport (SJO)
Juan Santamaría International Airport is the most important airport in the country. It is located in the city of Alajuela, at a distance of 18 km from the center of the capital, San José. Depending on the time of day and traffic, it will take about 30 minutes to get to San José. This air terminal has a modern infrastructure with an average of 4.4 million passengers per year. It is considered the third best airport in the Latin American and Caribbean region.
This airport has all the services of an international airport: ATMs, banks, restaurants, VIP lounge, among others.
Between 1937 and 1958 all of the country's air traffic arrived at La Sabana (today's Sabana Metropolitan Park). However, the place did not meet the conditions to receive large airplanes. After several years of technical studies, it was decided to place the new airport terminal south of the city of Alajuela, known today as Juan Santamaría International Airport. In 1952, work began on what would be called Coco International Airport, which was renamed after the national hero in 1971.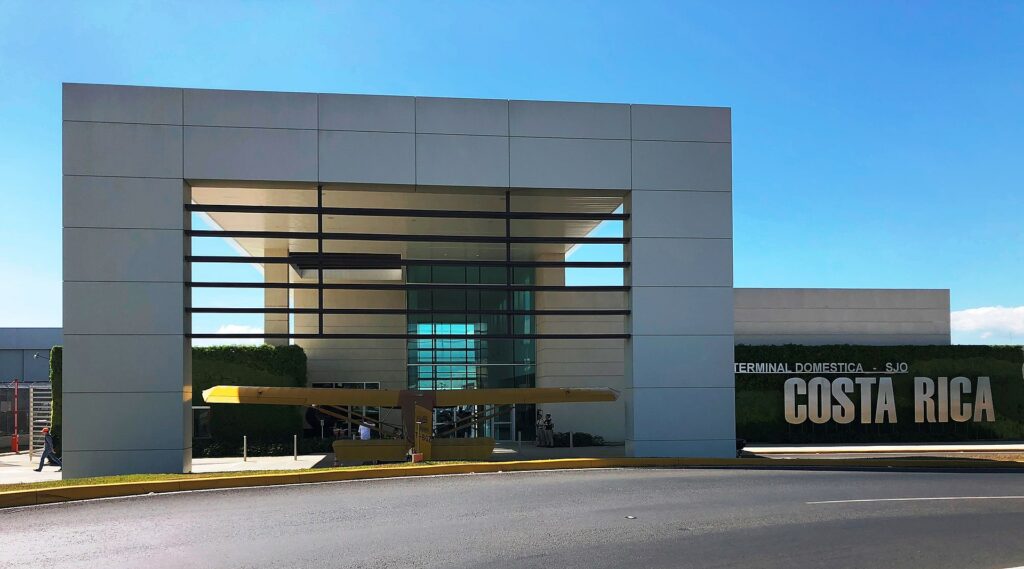 Guanacaste Airport (former Daniel Oduber International Airport) (LIR)
It is the second airport in the country. It is located in the province of Guanacaste, 15 minutes from the city of Liberia and 15 km from the main beaches of the area.
It has a runway of 2,750 meters and is smaller than San José airport.
Liberia's airport was inaugurated in 1975, originally under the name of Llano Grande. Later, it was renamed Tomás Guardia Airport and had a runway of 1216 x 30 meters. In 1994, the runway was extended to 2,760 m, and the infrastructure of the passenger terminal with its respective ground access, the control tower and the fire department building were added. In 1994, the airport was finally renamed in recognition of the former president, Daniel Oduber Quirós (1974-1978), and in 2021 it was renamed Guanacaste airport.
Author: M. Barrantes for Sensorial Sunsets
Sources

https://es.wikipedia.org/wiki/Aeropuerto_Internacional_Juan_Santamar%C3%ADa
These articles can be of interest to you