Scarlet Macaw Would Be a New National Symbol
Learn more in this article about the project that will attempt to declare the scarlet macaw (ara macao) as a new national symbol.
---
This new bill was proposed by the deputy of the Social Christian Unity Party (PUSC), Alejandro Pacheco.
The Scarlet Macaw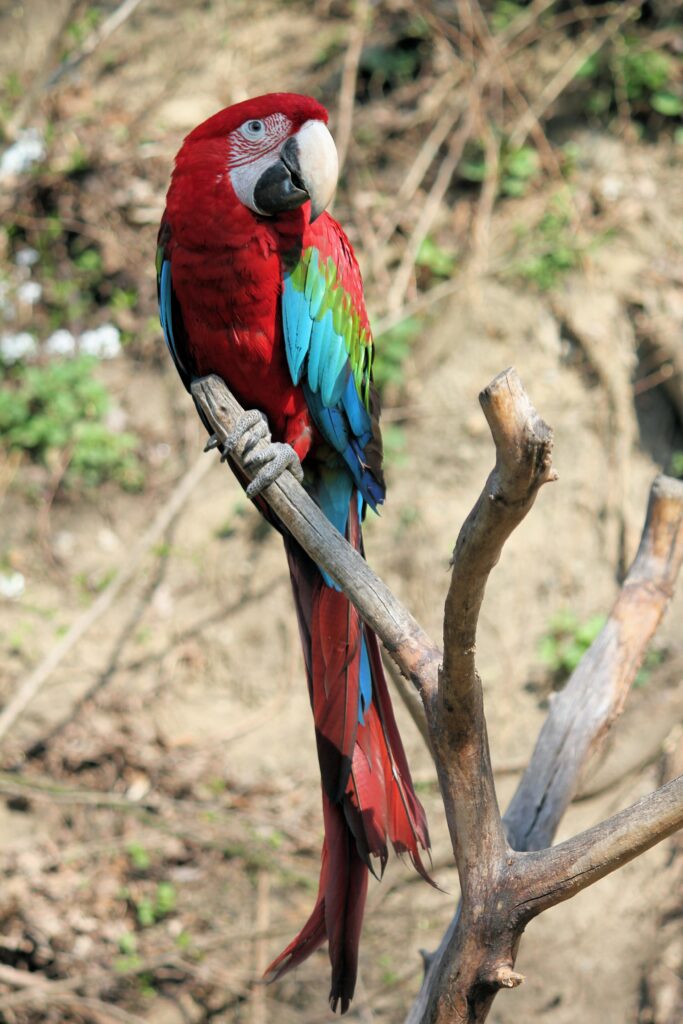 The ara macao or the "lapa roja" as we know it in Costa Rica is a beautiful multicolored bird that is very popular in the country.
Its feathers are mostly red, but its wings are green, blue and yellow, giving a wonderful spectacle to the eye. This bird can measure up to 79 centimeters, which makes it an easy animal to find.
Actually, there are 17 species of macaws, but the scarlet macaw is the most widely distributed species. They inhabit not only the forests of Costa Rica but also other countries such as Mexico, Bolivia and Central America.
A very cute fact about this bird is that once the male and female form a pair, they will live together for the rest of their lives.
Endangered bird
Unfortunately, being such an exotic bird, there has been a lot of illegal trafficking of this animal, endangering the existence of this species.
In addition, deforestation and the destruction of their nests have also contributed to their disappearance. The scarlet macaw usually nests in 14 types of trees. Some of these are:
the garlic tree (Caryocar costarricense)
the Brazilian fern tree (Schizolobium parahyba)
the Ceiba pentandra
the ficus
The situation was very difficult in 1978, as only two populations remained, one on the Osa Peninsula and the other in the Central Pacific.
Species recovery
Several scientists were involved in developing strategies for scarlet macaw recovery. Among the strategies were environmental education in local schools, protection of active nests by communities, and stronger penalties against trafficking and illegal hunting of scarlet macaws.
According to Christopher Vaughan, biologist and protector of the Central Pacific species, an increase in scarlet macaw chicks and nests has been observed over the years.
However, they have also moved into mangroves and areas where it is difficult to record the exact number of specimens.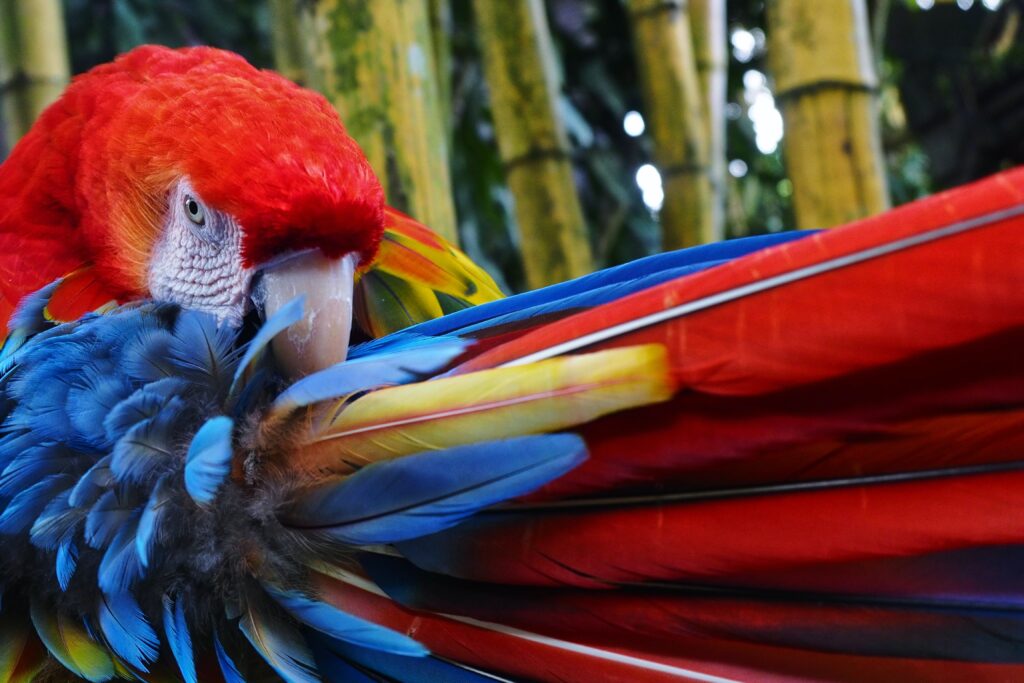 Should the red macaw be a national symbol?
Sensorial Sunsets

These articles can be of interest to you