Talentum Costa Rica Art Gallery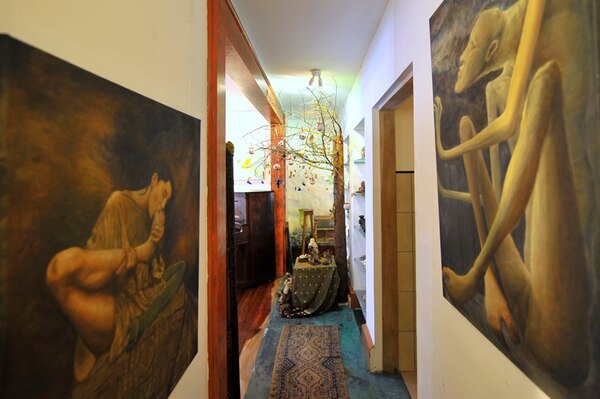 Here's a place for art lovers: the Talentum Gallery. 
It is located in Barrio Amón behind the offices of the National Institute of Housing and Urbanism (INVU). 
If you visit this place, you will see that it promotes art and emerging artists. It also has three different rooms for visual arts exhibitions but they are also used for various other activities. 
A plus of the house that houses the gallery is that it has an access ramp from the lobby to the living room, a large terrace, an art studio and a beautiful tropical garden. So in addition to appreciating national and international art, it is a very relaxing place perfect to visit during the afternoon. And not to mention the food, they collaborate with the Tournant restaurant, specialized in the fusion of world flavors, so you can expect a delicious meal.
If you are looking for a cozy and quiet place to organize talks or events, you can even rent a room in the gallery. 
Dare to step out of the comfort zone and enjoy those little corners of the capital that offer many surprises. 
Author: Mónica Gallardo for Sensorial Sunsets
Source: Galeria Talentum
             Galería Talentum | Sistema de Información Cultural de Costa Rica 

These articles can be of interest to you