Where and when to see whales in Costa Rica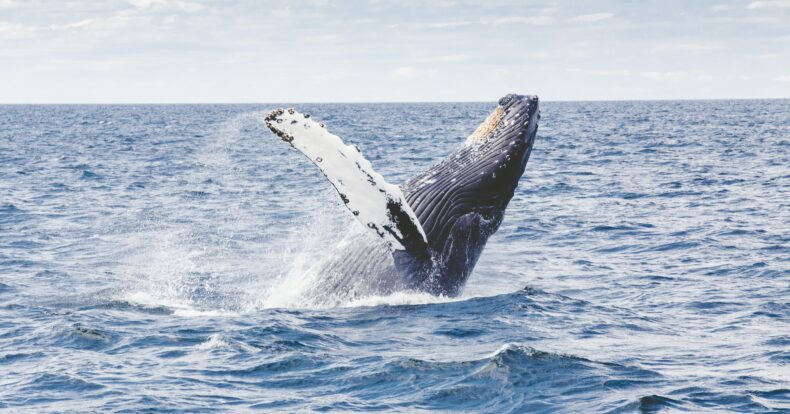 Watching whales in their natural habitat is one of the best experiences you can have and one of the best things to do in Costa Rica. Here is a list of places that offer this type of tours.
---
Visit Best Deals 2 for deals on activities, transportation and lodging in Costa Rica.

---
Where
To visit the whales you should go to the country's pacific coast this is where they decide to migrate during the summer season.
One of the most popular excursions is the Marino Ballena National Park tour, as well as the tours of Drake Bay and Osa Peninsula.
There are also tours departing from the Manuel Antonio National Park, that take place during the humpback whale migration period.
These excursions can offer snorkeling services or listening to whale sounds thanks to technological instruments.
When
The best seasons to go whale watching are in the end of December to early April (dry season) and the other one in the end of July to early November.
However, if you visit the country outside these seasons, you can still take these tours and admire other marine species, such as dolphins.
Whale species
There are two species of whales that come to Costa Rica to enjoy the warmth of its waters: the humpback whale and the blue whale.
Humpback whale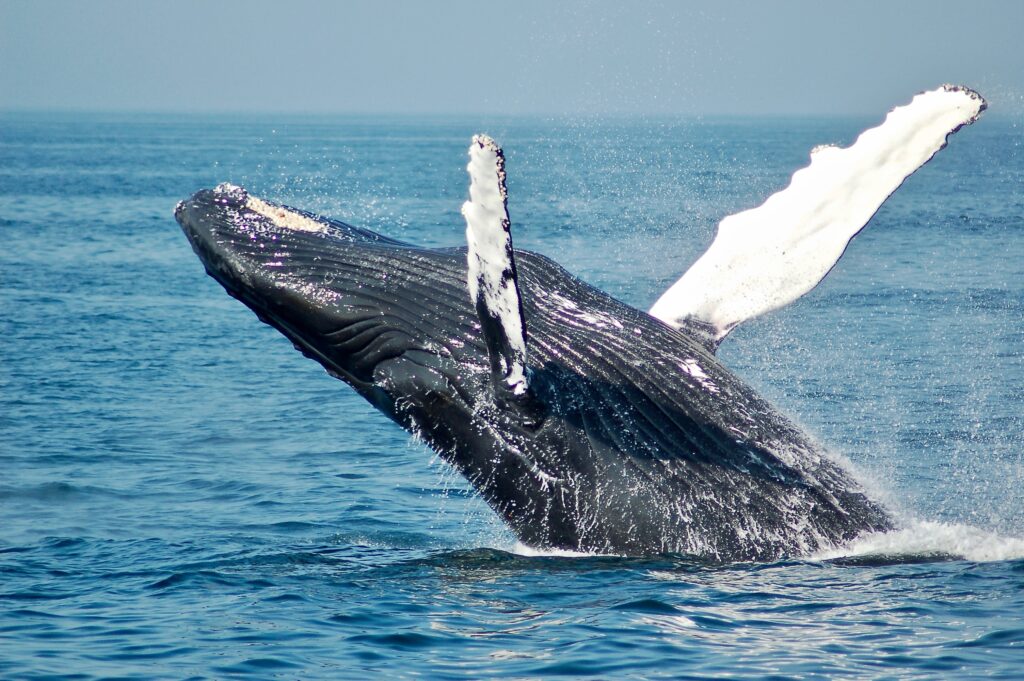 They are famous for their singing, a means of exchanging information among themselves. These songs can last from 10 to 20 minutes.
Its anatomy is very unique since its large fins and its knobbly and elongated head stand out. In addition, its tail has an exclusive pattern of each specimen in which black and white are mixed.
Humpback whales travel great distances each year. They live in oceans between latitudes 60° south and 65° north. Thus, during the summer, they live in cold waters and during the winter, in warmer waters.
The migration of each one of them is different and Pacific whales spend the winter in the coasts of Mexico, Costa Rica, Hawaii or Japan.
Blue whale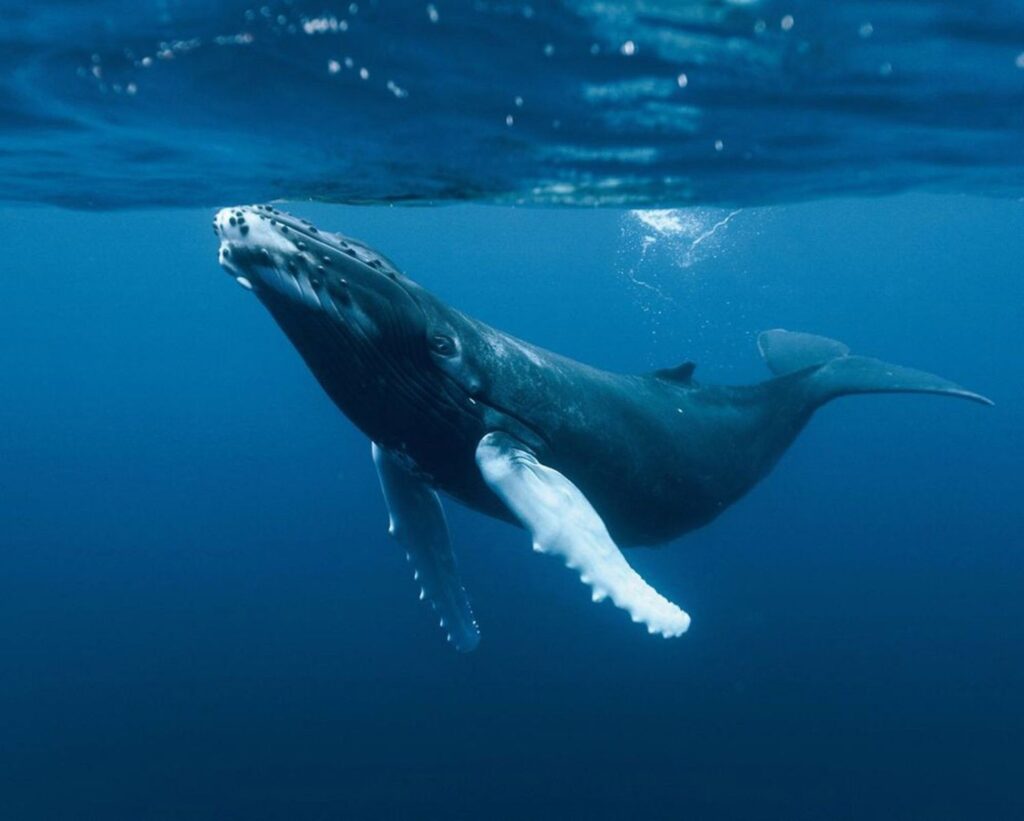 It is considered the largest animal on the planet.
Its body is elongated, light-colored on the belly and bluish-gray on the back. It can reach a length of up to 27 meters.
The largest population of this species is B. m. musculus, which lives in the northeastern Pacific from Alaska to Costa Rica.
Sensorial Sunsets
These articles can be of interest to you