Yolanda Oreamuno Unger: life and work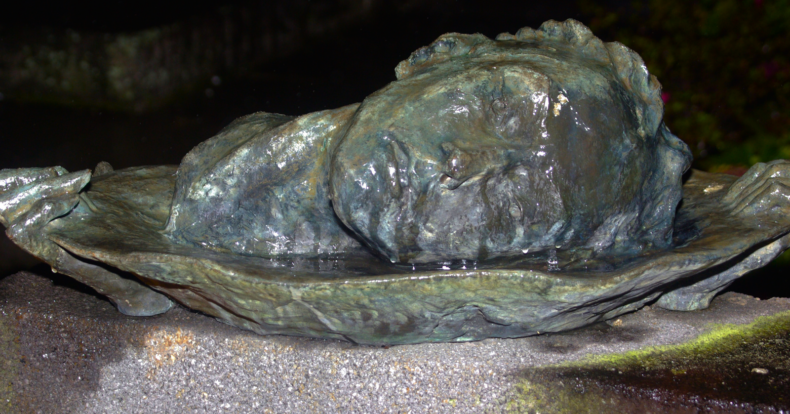 Biography
Yolanda Oreamuno was a Costa Rican writer who became known for being at the forefront of the country's literary community. She was born on April 8, 1916 and, after the death of her father, was raised mainly by her maternal grandmother. She attended the Colegio Superior de Señoritas, graduated as an accountant and studied typing and secretarial skills.
Later, in her 20s, she published the short stories La lagartija de la panza blanca and Para Revenar, no para Max Jiménez. In addition, at the Chilean embassy, she met Jorge Molina Wood, who would become her husband and they would go to live in that country. There, Oremauno writes Las mareas vuelven de noche and Don Juvencio, which would be published until 1971. Unfortunately, her husband decides to end his life after being diagnosed with an incurable disease. Oreamuno must return to Costa Rica.
A year later, she married Oscar Barahona Streber, a communist party sympathizer who brought her closer to Marxist ideas and anti-Franco activities. During this year of her life, she had her most fruitful literary activity, as her texts appeared in Repertorio Americano, a cultural magazine directed by Joaquín García Monge, who would become a friend, teacher and editor of the writer.
On top of this is her first novel entitled Por tierra firme, which she began writing in 1938 and which in 1940, she sent to a contest in which she shared first place along with two other writers. Disappointed by this event, she decided not to send the manuscript to New York and it ended up being lost.
Her work
During World War II, protest, costumbrist, naturalistic, regional, psychological and avant-garde novels were in vogue in Costa Rica. On the one hand, some works can be mentioned: Mamita Yunai, Puerto Limón, Los pantanos del infierno and El infierno verde. On the other hand, the representative figures of this literary period: Francisco Marín Cañas, Carlos Luis Fallas, Fabián Dobles, Joaquín Gutiérrez and, of course, Yolanda Oreamuno. But, according to Rima de Vallbona's account, those who were characterized by their originality and commitment to the avant-garde movement were Martín Cañas and Yolanda Oreamuno.
Indeed, Oreamuno's work can be described as a psychological novel influenced by Proust. The author openly and continuously attacks Costa Rican folklore and refuses to follow the tradition of protest literature since she wanted to position Costa Rica in universal culture and artistically engage it with the world. She criticized Costa Rican society and literature and dealt in her writings with themes such as love, the institution of the family and marriage. All this caused her to be reproached for her revolutionary and modern thinking.
The author was keen for her works to be embraced by both the intellectual and popular Costa Rican public. This is understandable since her writings were partly intended to provoke some change or discussion within the society of her native country. However, what awaited her was great indifference on the part of these readers and, like many talented Costa Rican artists, she had to experience recognition and success abroad. In fact, her work was greatly admired in Guatemala and he ended up adopting Guatemalan nationality.
Her work consists of novels, tales, short stories, essays, epistles and commentaries. Some are lost, others are published in magazines and very few are published. This is because, according to psychologist Lilia Ramos, Oreamuno had a tendency to lose her works, to leave them abandoned or to give away the original manuscripts. She theorizes that it could be a kind of self-punishment.
In any case, we preserve her only published novel, La ruta de su evasión, which, in 1948, won the Premio Centroamericano 15 de septiembre de Guatemala. We also have the work A lo largo del corto camino, a text that gathers articles, stories and letters that appeared in Repertorio Americano.
Her style
Yolanda Oreamuno stands out for her attitude of self-improvement, of wanting to leave aside the "stagnant literature" that for her is folkloric literature. Her mission as a writer was to find new paths, new messages, new interpretations. She wanted to leave aside the overabundance of metaphors and find a way to write reality as she saw it.
Her work has been related to surrealism since it touches on themes such as the irrational, the unconscious, dreams and instinctive reactions. However, in Vallbona's opinion, these themes do not come from surrealism, but from Proustianism. Oreamuno intended to analyze and observe these human behaviors. There is a very marked tendency towards introspection.
Likewise, her work is painted by social themes and differs from Proust's European bourgeois society, representing the Hispanic American middle class. Also, she speaks of sexism, generational conflict, the submission of women to men, the spiritual and sentimental emptiness of the wife, etc. Because of this, she is known as the first writer to expose and rebel against the situation of women in Costa Rican society in the first half of the twentieth century.
Yolanda Oreamuno died in Mexico City in 1956, leaving with her more questions than answers about Costa Rican society and the problem, still in force, of Costa Rica's rejection of its most critical and innovative artists.
Author: Mónica Gallardo for Sensorial Sunsets
These articles can be of interest to you