El Avión: a Restaurant with History in Manuel Antonio Beach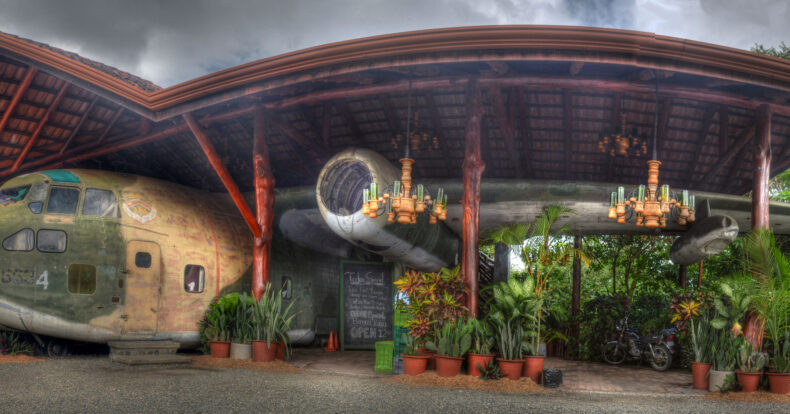 El Avión, a tourist attraction that offers a delicious gastronomy and a fascinating history related to one of the biggest political scandals of the 1980s.
The story of El Avión.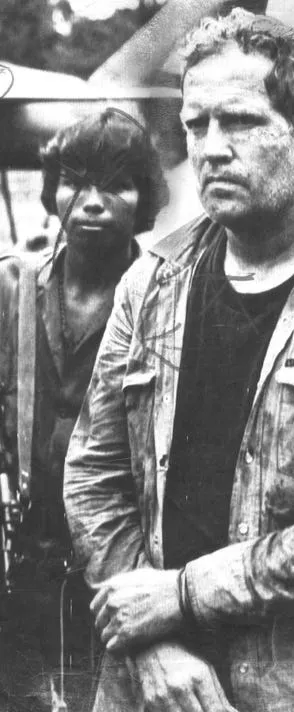 During that period, the Reagan administration established a network of arms sales to Iran for the purpose of freeing U.S. hostages held in Lebanon and financing Nicaraguan counterrevolutionaries, known as the "Contras". Amidst this turbulent scenario, our Fairchild C-123, a cargo plane, became a key player.
Behind this network of arms sales was a strategy of artificially inflating arms prices. This allowed National Security Council official Oliver North to divert the proceeds to finance the Nicaraguan counterrevolutionaries in their fight against the Cuban-backed Sandinista government. From the $16 million collected, only $3.8 million actually found its way into the hands of the Contras.
During this operation, several items were acquired, including two C-123 cargo planes, two C-7 planes, a Maule plane, spare parts and ammunition. Additionally, a secret airstrip was constructed on a 30,000-acre U.S.-owned ranch in northwestern Costa Rica.
In 1986, on October 5, 1986, one of the U.S. cargo planes was shot down over Nicaragua. During this incident, Eugene Hasenfus, a pilot and crew member, was captured by the Sandinista army after parachuting to safety.
Political scandals.
The Hasenfus arrest triggered a series of cover-ups and lies that became one of the biggest political scandals in U.S. history, known as the Iran-Contra affair. As a result of this incident, the cargo operation was suspended and one of the C-123s was left in complete abandonment at San Jose International Airport.
In August 2000, however, the business acquired the plane and its parts were shipped to Quepos. After a challenging climb up Manuel Antonio hill, it finally found its current resting place next to an impressive cliff.
A tourist attraction.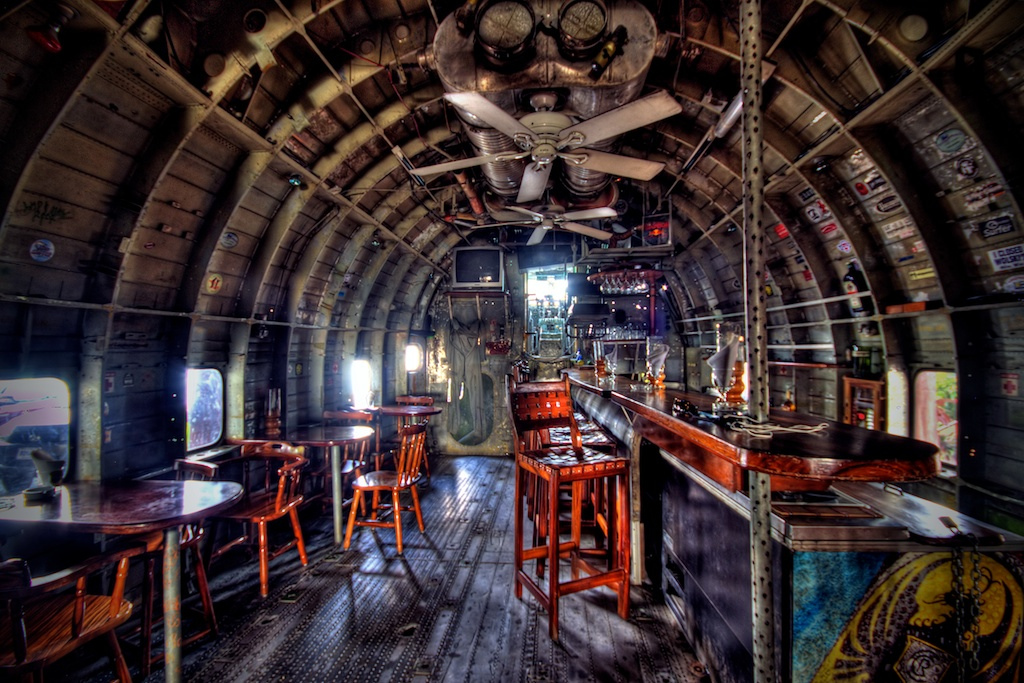 In the present day, the retired C-123 has been converted into a historic restaurant and bar, as well as an enduring relic of the Cold War. Visitors can enjoy the unique experience of dining under the wings of the aircraft, having a drink at the bar located in the fuselage or even explore the cockpit. El Avión has managed to transform its controversial past into a tourist and cultural attraction in Costa Rica.
Simply put, the ambiance and history of this restaurant combine to offer diners an unforgettable experience while enjoying the panoramic view of Manuel Antonio beach.
Sensorial Sunsets
These articles can be of interest to you