European Film Festival in Costa Rica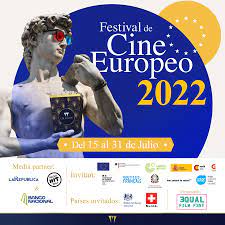 The European Film Festival in Costa Rica 2022 starts on Friday July 15, 2022   This Friday, July 15, the famous European Film Festival in Costa Rica, organized by the European Union and Cine Magaly, opens. The long-awaited festival will take place from July 15 to 31 for 17 days. Costa Rican spectators will be able to enjoy 20 films from 12 countries: Spain, France, Germany, Austria, Slovakia, Italy, Finland, Sweden, Poland, United Kingdom, Switzerland and Iceland. This year the opening will take place with the screening of the Spanish film "Official Competition" starring Penelope Cruz, Antonio Banderas and Oscar Martinez. This comedy is directed by Gastón Duprat and Mariano Cohn and tells the adventures of three international stars in the shooting of a feature film financed by a multimillionaire determined to leave a mark on the world.
Hollywood movies dominate in Costa Rica
This is one of the few opportunities Costa Ricans have to see European films. The effort of the European Union and Cine Magaly aims to show another point of view on the world different from the dominant type of cinema in the country. Indeed, most of the feature films shown in Costa Rican theaters are Hollywood blockbusters. However, more and more Costa Ricans are interested in seeing other types of cinema. As a result, the European Film Festival and the Costa Rica International Film Festival are a great success every year.
The European Union in Costa Rica
The European Union Delegation in Costa Rica has existed since 1984. The delegation of the European Union exercises its task as a diplomatic mission representing and defending community values. It develops close ties with Costa Rica in the political, economic, commercial and development cooperation fields. The Festival is one of the most popular events organized by the EU in the framework of public diplomacy actions.
Author: M. Barrantes for Sensorial Sunsets
References
These articles can be of interest to you