Marmalade with tropical culture: Tucán Tropical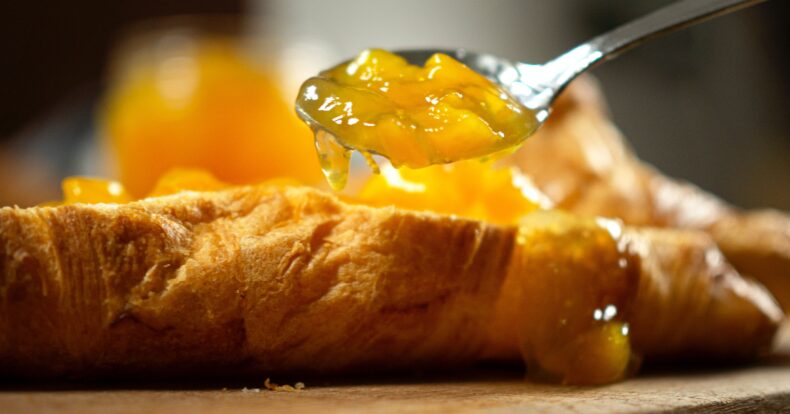 Costa Rican exports of fruit compotes, jellies, jams, pastes and purees amounted to US$36.7 million. The main destinations were the United States (34%), the Dominican Republic (13%) and Nicaragua (9%).
There is strong demand for citrus flavors, as well as exotic and tropical fruit blends, such as passion fruit, papaya, mango and pineapple. However, it should be noted that, despite the strong competition in this segment the exotic flavors that incorporate innovative elements are gaining share. Considering the importance for the commercial sector.
Marmalades are delicious at any time of the day, but what could be better than a jam that sweetens and refreshes us with tropical flavors? We talked to Martín Knecht from Tucán Tropical about this business in the sweet market.
How did the Tucán Tropical project come about?
It was born because some years ago we lived in Switzerland and when we visited Costa Rica (my wife is Costa Rican) we thought that in this country there is an incredible variety of fruits, but the jams we tasted did not convince us and we saw that this could be a business opportunity.
In such a large marmalade market, how does Tucán Tropical differentiate itself from the rest?
We create combinations that there are not or were not in the market, using top quality fruit with a European production method, using the minimum amount of sugar possible and without any type of additive or preservative.
What makes you think of these fruit combinations? Why create marmalades by mixing ingredients instead of preparing only one flavor as it is usually done?
Our goal is to use the variety of fruits that the market offers, so we create combinations that contain this variety of flavors.
Where can we find these products?
You can find them in the chain of Perimercados and Supermarkets that sell organic products at the airport in Liberia and Juan Santamaría. Also in some bakeries specialized in producing German and Swiss breads.
Some of the many flavor combinations you can get are: Pineapple-Mango-Passion Fruit, Banana-Coco-Rum and Caribbean Pineapple.
The trend in taste has shifted from sweet to something fruitier. Today, consumers prefer jams that have an intense fruit flavor and are less sugary. Indeed, where it contains sugar, there has been an increase in the consumption of jams with natural sweeteners.
There are more flavors than just strawberry and orange, come and try them!
Author: Mónica Gallardo in collaboration with Martín Knecht
These articles can be of interest to you