Right of Life: Ecofeminist Perspectives in Costa Rican Art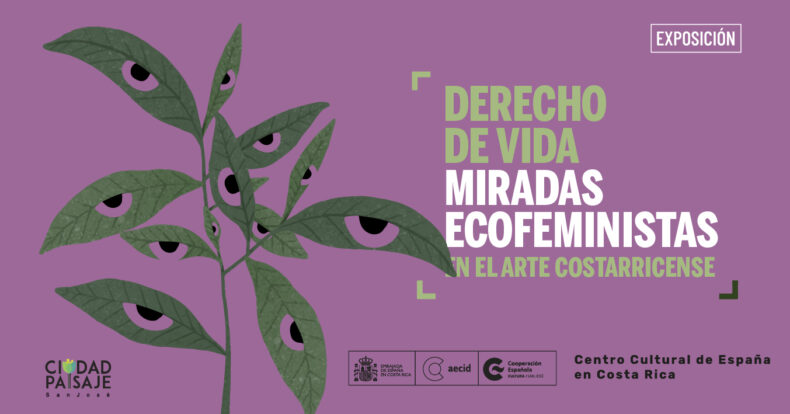 Right to Life: Ecofeminist Perspectives in Costa Rican Art
The purpose of this Costa Rican art exhibition is articulated two axes of action that so far have been worked independently by the CCE: the environment and feminism, taking as a dialogical approach a tendency of thought and ideological posture known as Ecofeminism.
Proposals by 17 Costa Rican artists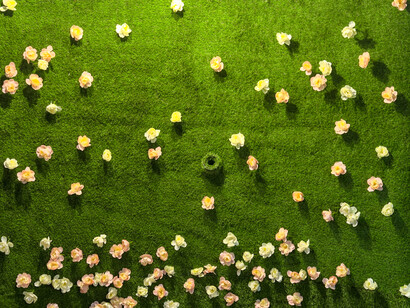 The art exhibition "Right of Life: Ecofeminist Perspectives in Costa Rican Art" seeks to explore the intersection between feminism and environmentalism. In other words, it seeks to reflect on how these movements can collaborate to promote a more just and sustainable society.
Through various artistic manifestations such as visual and performing arts, music, community projects, ecoperformance, organic agriculture, innovation of textile materials and documentary film. In this way, this exhibition seeks to present a plural and diverse view of ecofeminism in Costa Rican art.
Right of Life brings together the proposals of 17 Costa Rican artists under the Ecofeminism approach. Women from different territories, generations, poetics, social backgrounds and links with the artistic universe, who put into perspective the unity of the diverse, inviting to reflect on issues that affect their environments and put at risk the individual, local and planetary balance. Multiple references to the environmental, social and economic crisis and to the innumerable situations of violence that manifest themselves in all orders and that threaten the condition of being, staying and remaining.

Marta Rosa Cardoso Ferrer
In this context, we seek to highlight the symbolic crossings and objective relations between woman-body-nature-territory, showing how these elements intertwine and affect each other. From the discourses, poetics and voices of the participating artists and creators, we will expose the conviction that interaction, denunciation, healing, transgression of imposed limits and the proposal of collective actions. Fundamental perspectives to recover the rights taken away from women and nature.
Costa Rican art: a perspective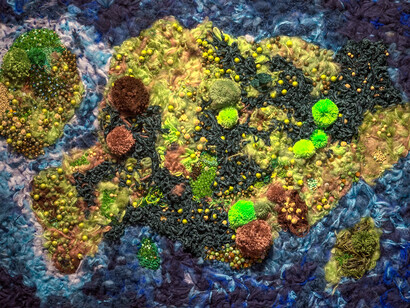 The exhibition focuses on demonstrating that there is no one type of art that can be classified as ecofeminist. But, rather that there are diverse forms of artistic manifestations that can have an ecofeminist approach. Consequently, the presence of this approach in Costa Rican art is not homogeneous, but manifests itself in varied and diverse forms.
The diversity and complexity of Costa Rican art as a tool to question and transform the current social order.
In conclusion, ""Right of Life: Ecofeminist Perspectives in Costa Rican Art" is an exhibition that invites us to reflect on the relationship between feminism and environmentalism, and how these movements can collaborate to create a more just and sustainable world.
More information about this exhibition
This exhibition is available from Friday, March 24 through May 13, 2023.
The curatorship of this exhibition is in charge of Marta Rosa Cardoso, who is a manager and teacher at the School of Art and Visual Communication of the UNA, Master in Art History from the University of Havana, Cuba, and Master in Arts from the University of Costa Rica.
You can also check on the web: http:/ccr.org/evento/life-changing- look-in-Costa America -2/
Sensorial Sunsets

These articles can be of interest to you