The National Theater (Teatro Nacional)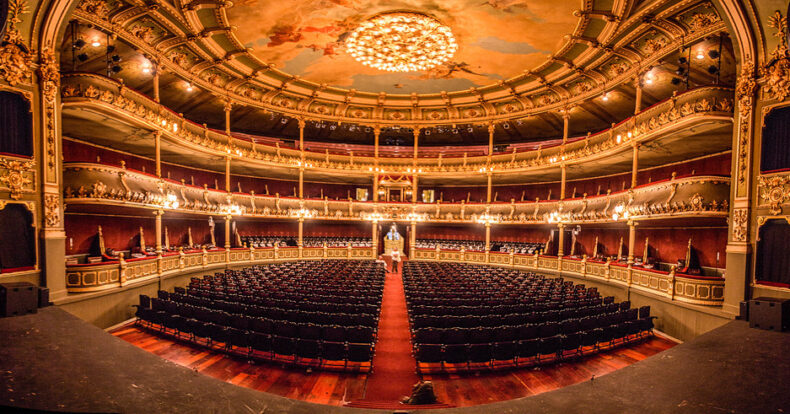 If you visit downtown San Jose, you will be able to see at a glance the National Theater of Costa Rica, the main theater of the country. So here are some interesting facts about this national monument. 
Architecture
Its architecture is of neoclassical style. The plans were created by Costa Rican engineers who were educated in Europe and, for its construction, the marble was brought from Italy. They also used precious woods brought from Alajuela and gold, iron, marble and glass imported from France. Its construction lasted 6 years and was inaugurated on October 19, 1897 with the opera Faust by Goethe. 
The interiors
The style of the interior is neo-Renaissance, which can be seen in the marble columns and crystal chandeliers. It is very much inspired by the German trend: with Pompeian, baroque and rococo interiors and the dome made in Belgium. The most important parts of the theater are: the façade, the foyer, the main staircase, the foyer and the auditorium. 
Art
It is decorated with various scenes of coffee harvesting. The best known pictorial representation is the "Allegory of coffee and bananas" by Aleardo Villa, which describes the Costa Rican economic activity of the nineteenth and twentieth centuries. It also preserves 3 statues by Pietro Bulgarelli that decorate the façade and represent dance, fame and music. In addition, statues of Adriático Froli representing Calderón de la Barca and Ludwig van Beethoven adorn the façade and Jorge Jiménez Deredia's flute player accompanies the theater's garden.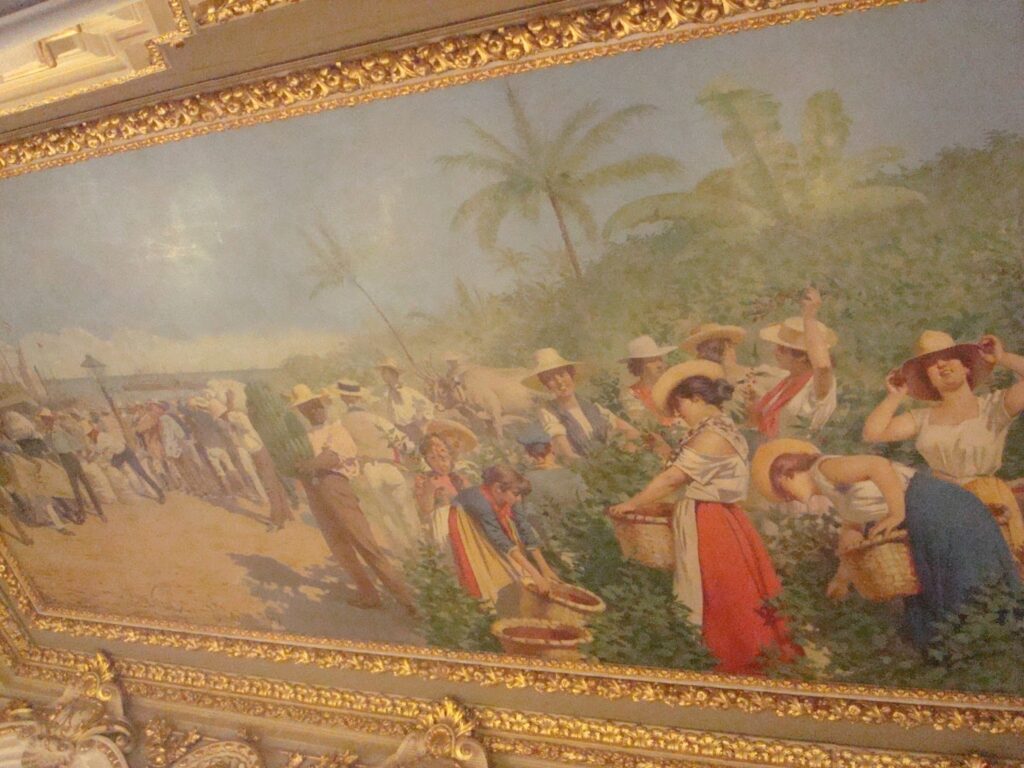 History
The construction of the theater began in 1891 and was declared a national work. With the Independence in 1821, Costa Rica needed a place where artistic shows could be presented. Thus, under the government of José Joaquín Rodriguez Zeledón, funds were allocated to keep the theater open, since it was closed for several years. 
At the Present Time
Today, the theater continues to present high quality shows and has also become a tourist center: it offers small tours and has a café and a gift store. 
Author: Mónica Gallardo
Sources
https://www.teatronacional.go.cr/
These articles can be of interest to you