Titouan Project in Costa Rica: A Unique Jazz and Hip Hop Journey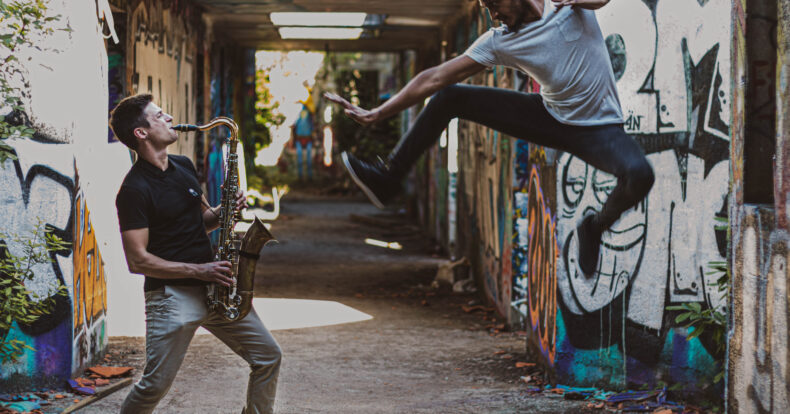 As a universal language that transcends cultural barriers, music connects us on a deep level. In a concerted effort to bring unique musical experiences to Central America, the Alliance Française of Costa Rica, in collaboration with the network of French Alliances of Central America, Arte Conciencia and Amon Solar, present Titouan Project, a jazz and hip hop duo from France.
Titouan Project duo
Formed by two talented artists: Titouan Arrabie-Aubies and Alexandre Sossah. This show is an invitation to a powerful journey where jazz fuses with African, Balkan and Oriental colors. In this performance, text and body come together to bring a pure energy that defies certainties and transports us off the beaten track. This new kind of hip hop questions conventions and immerses us in a unique musical universe.
For the first time Titouan Project will be performing in Central America, and it is thanks to the efforts of the Alliances Françaises of Central America and the French Embassy's Service of Cooperation and Cultural Action for Central America (SCAC) that this duo will be touring the region during the month of June. Along the way, they will offer workshops and concerts in Panama, Costa Rica, Honduras and El Salvador, making this tour a perfect occasion to celebrate the Fête de la Musique throughout the region.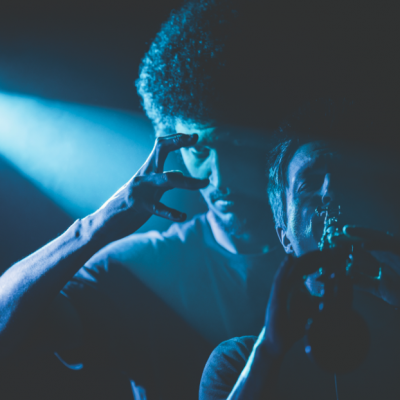 Titouan ARRABIE-AUBIES
Titouan is a multi-instrumentalist musician who plays the flute, clarinet and saxophone. His compositions mix beatbox, French texts, wind instruments and diverse musical influences ranging from hip hop and jazz to traditional Balkan, African, Oriental and even South American sonorities.
Alexandre SOSSAH
Meanwhile, Alexandre is a dancer who comes from the contemporary hip hop culture. His desire for openness and encounter has led him to explore various aesthetic fields through dance. Due to his stage experience, he has joined the "Lullaby Dance Project", where he has studied classical and contemporary dance, jazz and hip hop.
In other words, the artist seeks to convey interpretive truth through the exploration of movements.
In Costa Rica
Organizers: Alliance Française of Costa Rica .
Sponsors: SCAC, French Embassy, Amon Solar and Arte conciencia.
These articles can be of interest to you