El Catio: from the love of cats to a new proposal in Costa Rica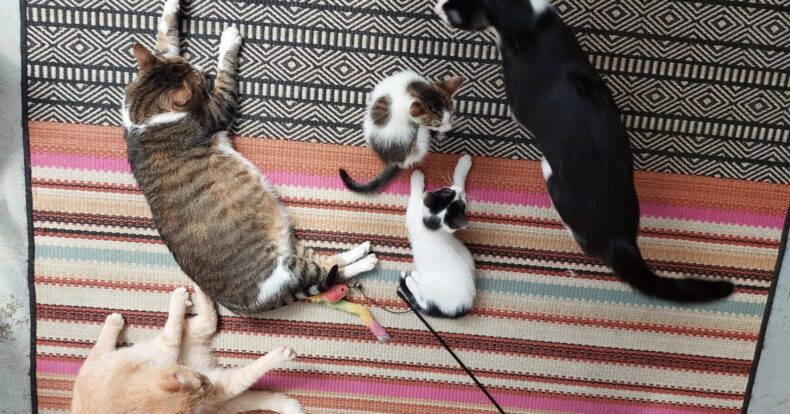 We visited El Catio, a cat sanctuary located in Barrio Escalante and spoke with Dr. Lin about this new project in Costa Rica.
How was this project born?
When I was 18 years old I went to Argentina to study veterinary medicine. While I was there I think the idea of doing new things was developed. When I came back to the country I knew that I wanted to dedicate myself to cats and I realized that the attention was very precarious for them here in Costa Rica. I decided to make a difference and create a quality medicine for felines. Sometimes it is a little scary to stop taking care of dogs because they are the largest part of the veterinarians' population. That's where la Gatería comes from.
---
La Gatería is a veterinarian center specialized in cats and their behavior. It has been in existence for approximately 4 years in Barrio Escalante.
---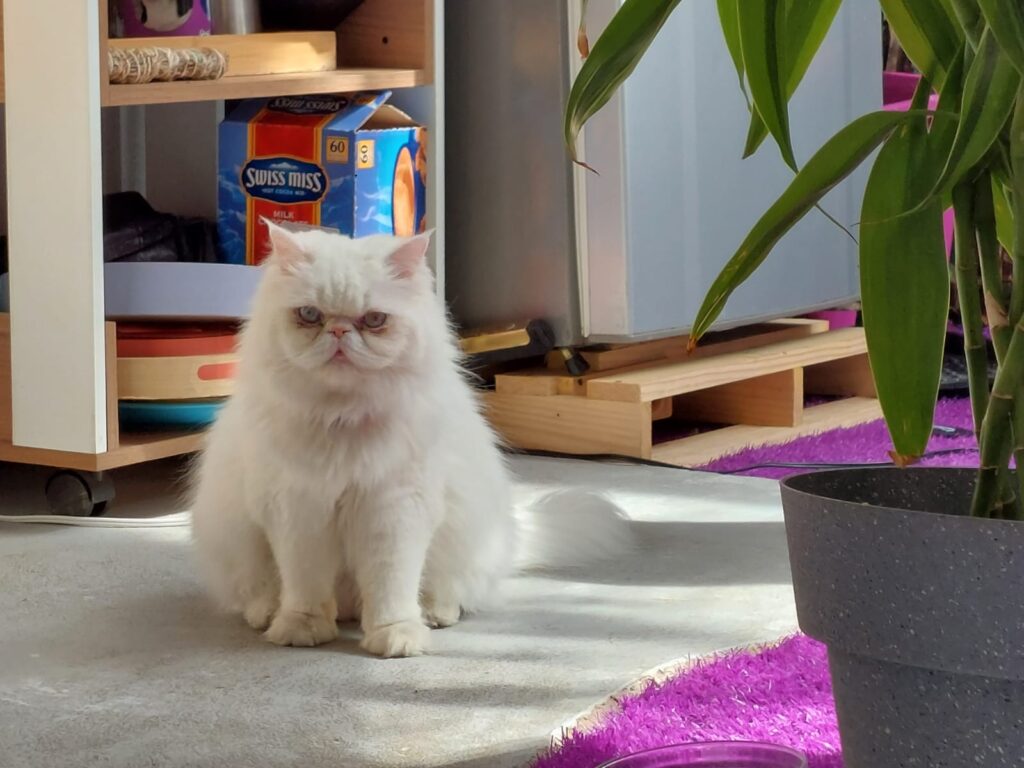 We shared a space that only served dogs and half of the yard, because all this place was green, there was the tree and the grass and nothing else. It had no walls or anything. It was half of La Gatería. Then we could not take advantage of the patients because the cats that came for consultation did not want to go out to the yard. All my life I have had the dream of having a cat café because I am crazy about cats and doing yoga at night. So, we started with a rough draft of that project. That's why we adapted our patio with ceilings, anti-escapes, etc. The idea was to make this environment free and white as if it were outside. We have the mango tree in the middle, which was difficult to make a roof around its periphery and keep water out. Once the space was closed, we started adopting cats from the street.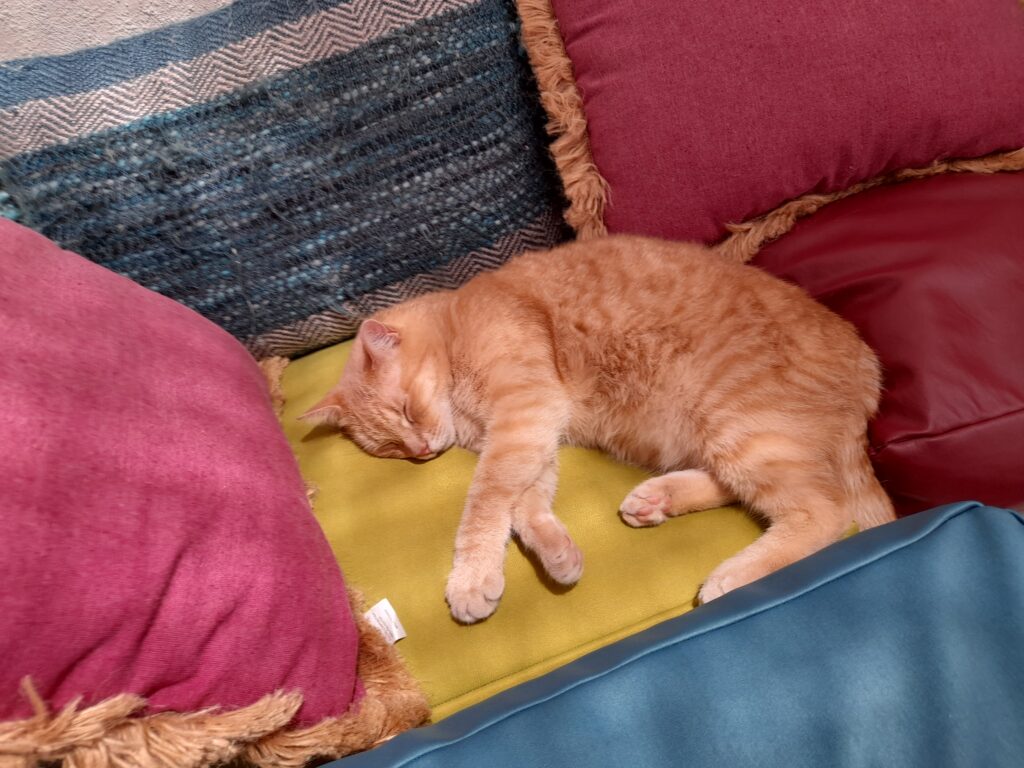 The target was adult and stray cats or adult cats from shelters that had not been adopted a long time ago. There are many kittens here. Amor, a yellow kitten and Calma is a cat that only has one eye. These two kittens were on the street for about two years, I would see them and try to post them to see if they would be adopted but nothing happened. Then, when El Catio opened, I had the chance to look for Amor and Calma and with them the project began.
Then we went to Catrix to ask for the two cats that no one wanted or that had been the hardest to put up for adoption and Rice and Beans came in. They had been returned about six times and lived in a small cage for many months. They had been locked in a cage for about eight months. Then, little by little, each one of them arrived.
Cobijita, a Persian cat who was no longer wanted by her guardians because she had an eye problem, joined us. She had to be operated, so I adopted her. We cured her eye and the operation was not necessary.
This is how step by step all the adult cats arrived. Perhaps a very trustworthy client told us about some cats that were in the street.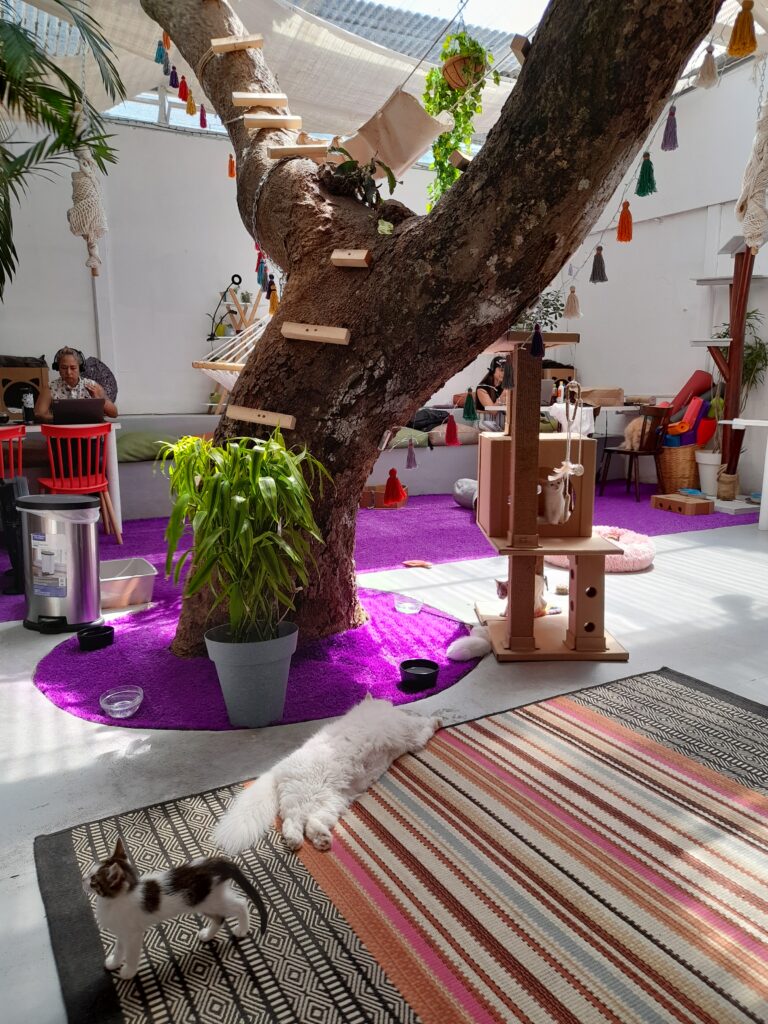 Now there are 9 adult resident cats and 3 more adult cats that are in the process of adaptation, because before they can enter El Catio they need to have vaccinations, de-wormings, blood tests, quarantines and, from the behavioral point of view, a prudent time to get along well.
El Catio was born as a dream. As an idea to know if it is something that is going to work with the intention of educating people about being responsible for cats and about demystifying all these prejudices that are associated with the feline species. Cat lovers and cats have always been at a disadvantage throughout the history of mankind and it is precisely a space that has been made as a sanctuary, an ode to the cat and the feline culture.
Cats for adoption
We currently have 55 kittens for adoption. We usually get them from Auxilio Animal, Catrix, or from some other shelter. We have also been lucky enough to find a female that is about to give birth, they are brought in, they give birth and all the tests are done. We make sure the kittens are super socialized and medically and behaviorally fit for adoption.
We focus on babies because they are the community that can share with our resident cats. Adult cats are perfectly adoptable, but each one takes on average a month and a half to adjust. So, to give more volume on the social support issue, we focus more on babies with moms or babies without moms or juvenile kittens less than 8 – 9 months old.
How long has El Catio been in operation?
El Catio may be about 8 months old. It was mostly for tutors from La Gatería. It was the space as a waiting room. The people themselves were the ones who motivated the promotion of all the activities and so on.
What activities do you offer?
It is a space enabled for coworking, for people who do teleworking or creative workers from other artistic areas who want to use this space as a motivator.
We have also hosted meetings for adult neurodivergent people. The idea is to also have a social impact not only related to animals but also to the women's circle, talks related to motherhood, for example.
It is a perfect balance of a for-profit project, but with a social focus; we also give workshops, talks or trainings on cats or other topics.
The following month, there will be a karma yoga session, to help a social cause. The money raised will be donated to the Markat shelter, a group of girls in Sarapiqui who rescue adult cats and keep them. Karma yoga will be done once a month.
What has been the public support?
There has been a lot of openness. Now, cats are very popular, they're kind of trendy. Actually, we get visitors all the time, the yoga classes are usually always full. We usually ask people who come to book in advance because the space has a reduced capacity due to the mental health of the cats. We faithfully believe that growth has to be organic and imitating nature always. Things don't grow suddenly, it goes slow.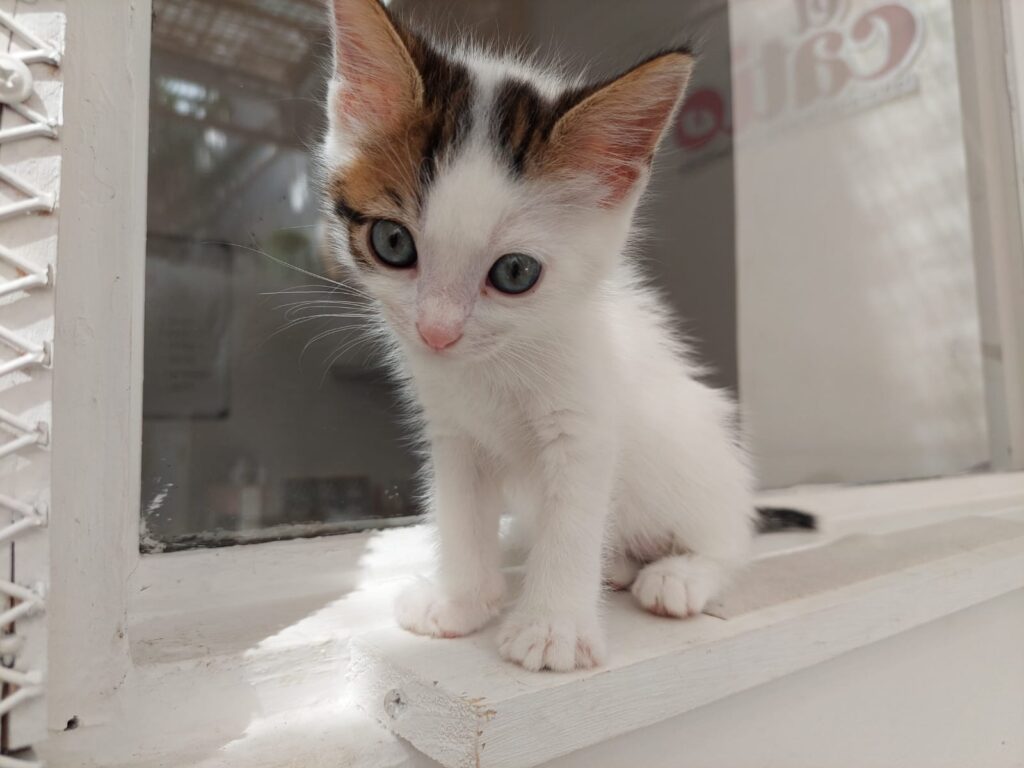 The project is to become a cat café. For this, it is possible that El Catio and La Gatería will be separated in order to facilitate the people flow.
Do you accept donations?
We have a work methodology through donations in the sense that when a kitten is put up for adoption, we ask for a set amount. This helps to cover 30% – 40% of the expenses, but in this way we help ourselves. The other way we help ourselves is with El Catio activities. When things are donated to us, we donate them to other shelters.
---
El Catio
8342-4286
---
Mónica Gallardo and Zelda Walters in collaboration with El Catio for Sensorial Sunsets.

These articles can be of interest to you