Exploring the Bohemian Grotto: A Unique Experience in El Guarco, Costa Rica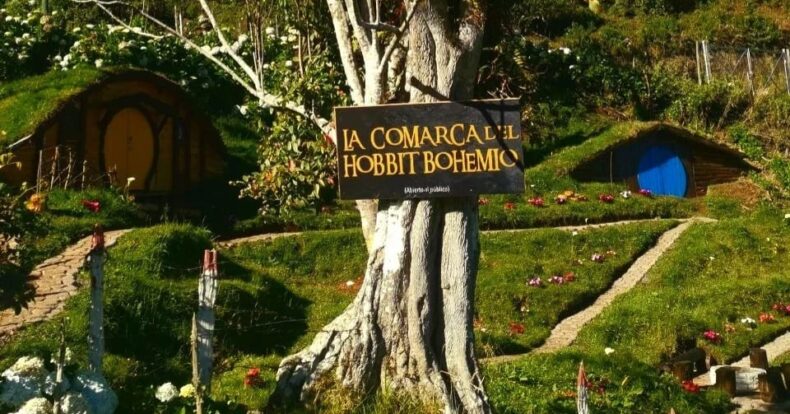 In Cartago, there is a tourist treasure: the Bohemian Grotto. Situated on the outskirts of the city, it promises a unique experience in a natural environment that awakens curiosity.
Hobbiton in Costa Rica: A Dream Come True
One of the highlights of the park is an area that imitates the Hobbit theme, inspired by the works of J.R.R. Tolkien. The cabins with hobbit design attract the attention of visitors, and the particularity is that these cabins are open to the general public, without the need for lodging.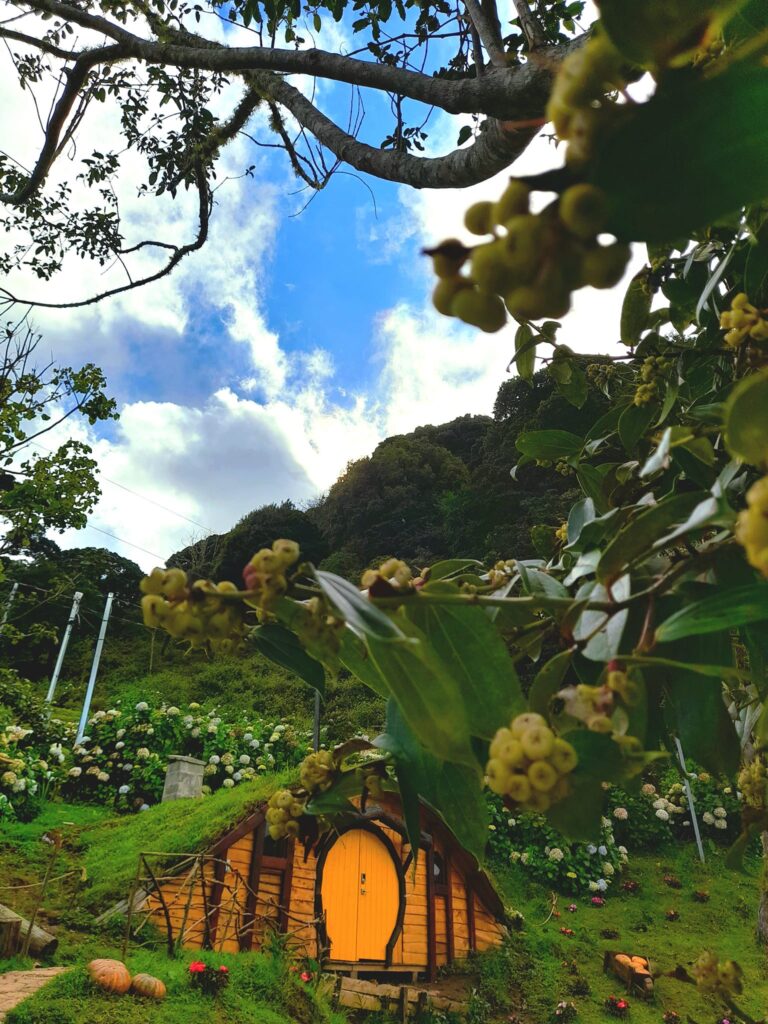 What's in the Bohemian Grotto?
Bohemian Hobbit Shire
Picnic areas
Soccer Field
Bohemian Owl Stand
Trampolines for children
Hydrangeas flower fields
3 Waterfalls
2 miles of trails
Zen Garden
Forest of Jaules, centennial oaks and Patas
Bird watching and wildlife
On-site restaurant
Parking
Themed Hosting Options (Hobbit and Domes)
Camping Option
Trails, Waterfalls and Adventure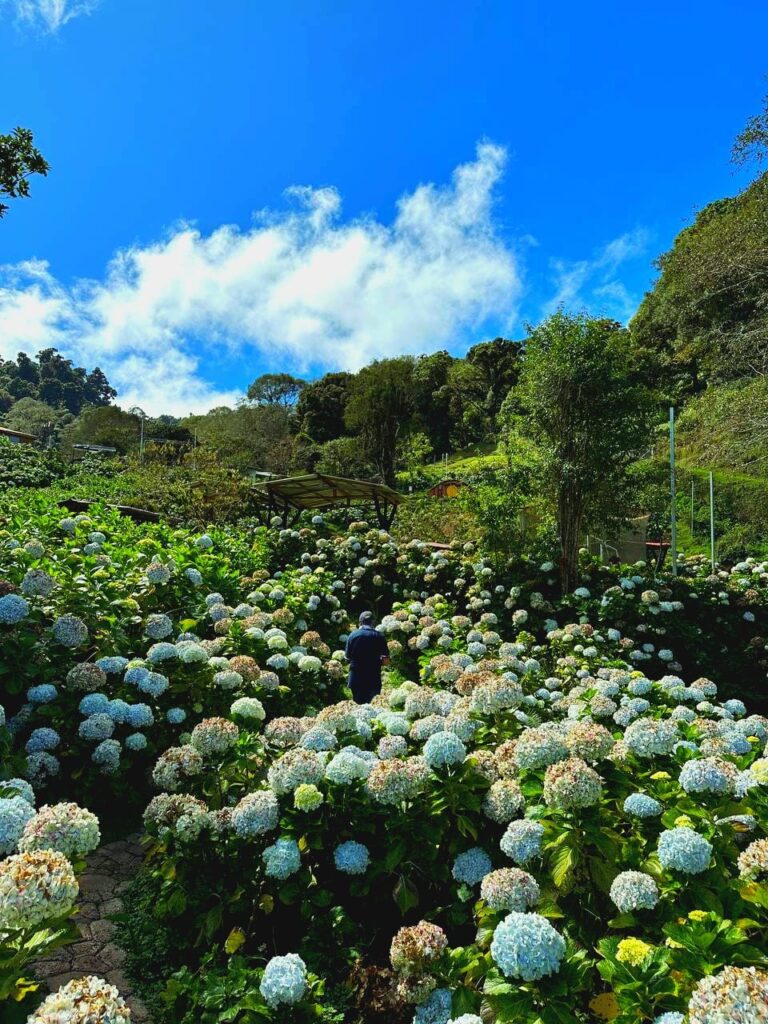 The Bohemian Grotto would not be a complete paradise without the opportunity to explore nature in its purest state. Visitors can embark on an adventure of approximately 4 kilometers along carefully laid out trails. These paths wind through the terrain, presenting some challenges such as steps, steep slopes and slightly slippery areas, adding a dose of excitement to the experience. Along the trail, three small waterfalls are revealed, adding a touch of freshness and beauty to the surrounding landscape.
The Bohemian Grotto offers trails of approximately 4 kilometers in length. These trails lead to three small waterfalls and present certain challenges, such as steps and steep slopes. The entire hike takes about 2 hours, allowing visitors to explore nature and discover quiet spots.
The grounds are also home to extensive hydrangea gardens that add a touch of color and natural beauty. Also, there are points of interest for taking photos, such as the main sign and a large owl sculpture.
Sensorial Sunsets
These articles can be of interest to you